We've changed
There's nothing like a fresh start for the New Year and at Amicus we are excited to share our new brand with you. Together with you, our clients and partners, Amicus has been delivering innovative workspaces for 12 years. We pride ourselves on being the one solution our clients can rely on to define, design and deliver an inspiring new workspace or laboratory.
We aim to de-mystify the process and support our clients as their trusted companion through the journey and delivery of their new workspace.
The symbolism of our brand change is to show how Amicus, and our clients and partners as friends, deliver a positive change for companies and their employees.
We have moved from the emphasis on the single I to the smiling face of the U - or from I to You. Our new branding is simplified and clear to show our intention to de-mystify the process of your workplace strategy and fitout delivery.

Our new brand symbolises our intention to make a positive change via our innovative workspaces - putting smiles on faces around the world.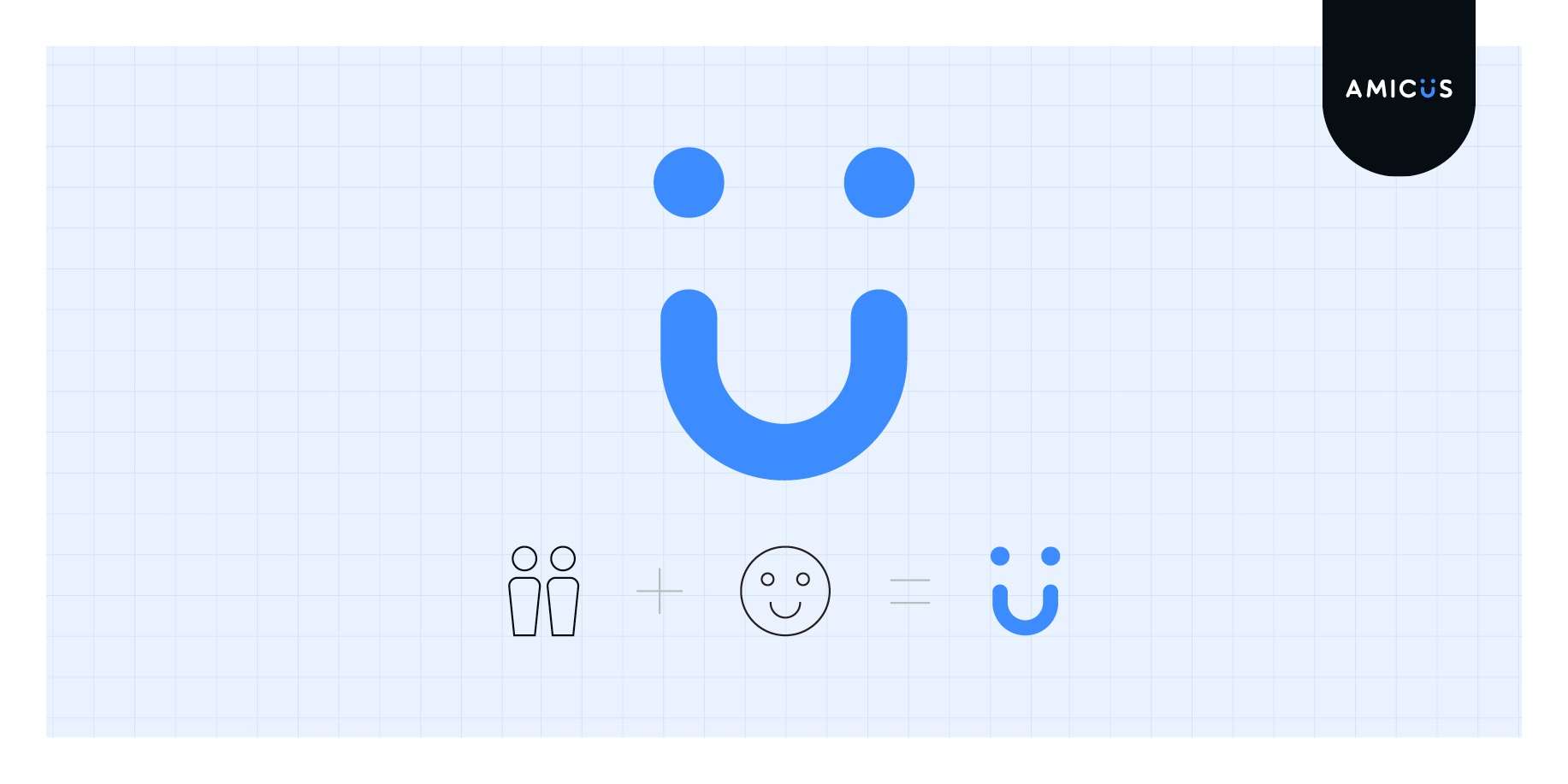 Amicus is Latin for friend. Friendship is the leading value of our company and brand. Friendships transcend, this is the foundation of trust that we place at the centre of our company culture and in our relationships with our clients and partners.
We aim to build caring and trusting relationships with you, the same way we have built it in our own organisation. As friends, we are on the journey with our clients for life, throughout any and every workplace project.
At Amicus, our clients invest in their workplace environment to deliver the best possible experiences to employees, customers and all visitors, which in turn helps to meet their financial, brand, cultural and operational objectives.
The workplace environment, and the experiences it delivers, supports and enables employees – giving them more freedom, flexibility and control in their work-lives – and it leaves a lasting impression on customers.
Get this balance right, and our clients not only inspire their employees to transform the entire organisation, they'll also transform experiences each and every visitor has to the business.
Our Mission Is To Positively Impact The Lives Of Millions Of People Around The World Because We Know That When You Feel Inspired By Your Work Environment And Valued By Your Employer You'll Inspire Others.