The symbolism of our brand change in early 2018 was to show how Amicus delivers a positive change for companies and their employees.
We were expanding and branching into new products and territories and needed a brand that reflected these important changes with an aesthetic that spoke more closely to our values.
This presented a great opportunity to strengthen our company's presence and image in the eyes of our clients, partners and employees.
Our branding is now simplified and clear to show our purpose to de-mystify the process of your workplace strategy and fitout delivery. Our new identity represents our intention to make a positive change via our innovative workspaces - putting smiles on faces around the world.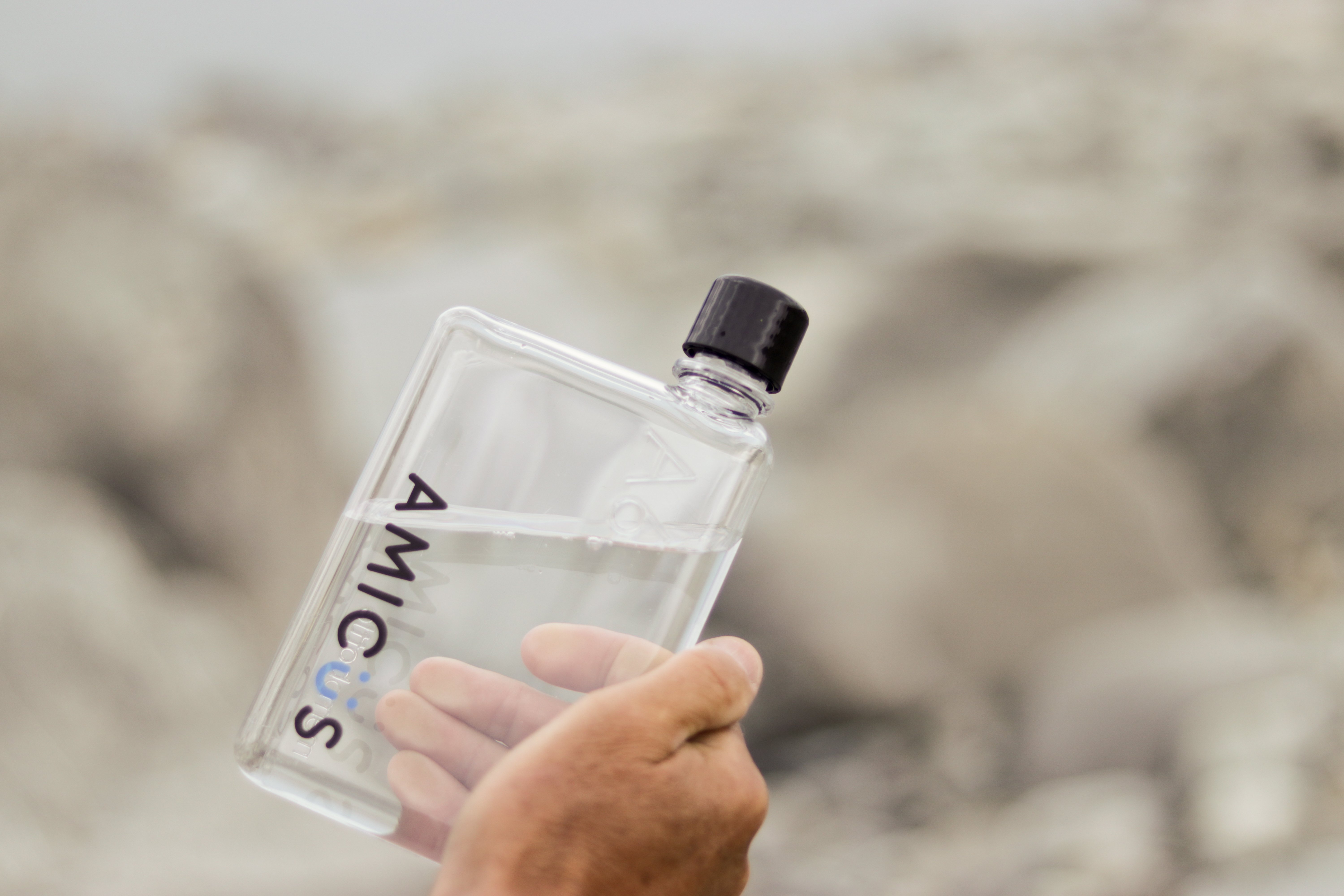 Strengthening our presence in the market meant also thinking more creatively about the application of our brand, leveraging more on strategic partnerships and aligning ourselves with local organisations that shared the same values and ideas.
Another "market" that was just as important during our transition was our employees, the very people making the brand come alive. To ensure our employees had the brand vision in their minds we executed a national branding campaign to introduce and explain the messages and then reinforce them by weaving the brand into the fabric of our company.
Internal communication materials were vital in energising employees and helping them understand and embrace the brand vision. In an effort to avoid the generic and dull branded paperweight that was likely to prompt a collective groan, we wanted materials that spoke true to employees and engaged the company's very soul.
To be effective, these materials had to be as creative and eye-catching as the materials we deliver to our external network.
We were excited by the opportunity to partner with memobottle to give our clients, partners and employees a product they wouldn't forget.
Corporate branding made simple
Memobottle is a creative initiative based out of Melbourne, Australia.
Their aim is to change the public perception of reusable water bottles and encourage a more reusable society by providing a stylish, practical reusable bottle solution.
The inspiration stemmed from two problems that the co-founders, Jesse Leeworthy and Jonathan Byrt, saw in society. Firstly, given their attachment to the outdoors and environment, the duo developed a passionate desire to reduce single-use bottle consumption and its disastrous effect on the environment. Secondly, throughout their schooling, university, and professional work lives, they experienced constant frustrations with the inability to fit round water bottles in their laptop bags.
"Somewhere along the line, society became fixated on designing cylindrical shaped bottles. Rather than making a product that conforms to the status, we decided to create something that is easy to transport but still holds the functional aspects of traditional bottles", says Leeworthy.
Something Innovative
Human convenience is often the catalyst for environmental harm. Memobottle understood the responsibility to lead the social movement and break the dependence on single-use drink bottles. A truly convenient, beautiful alternative needed to be created.
The memobottle is a premium, reusable, flat water bottle designed to fit where other bottles don't. In your bag alongside computers, books and valuables. Every element of the memobottle has been carefully considered, from its innovative shape to the premium grade packaging.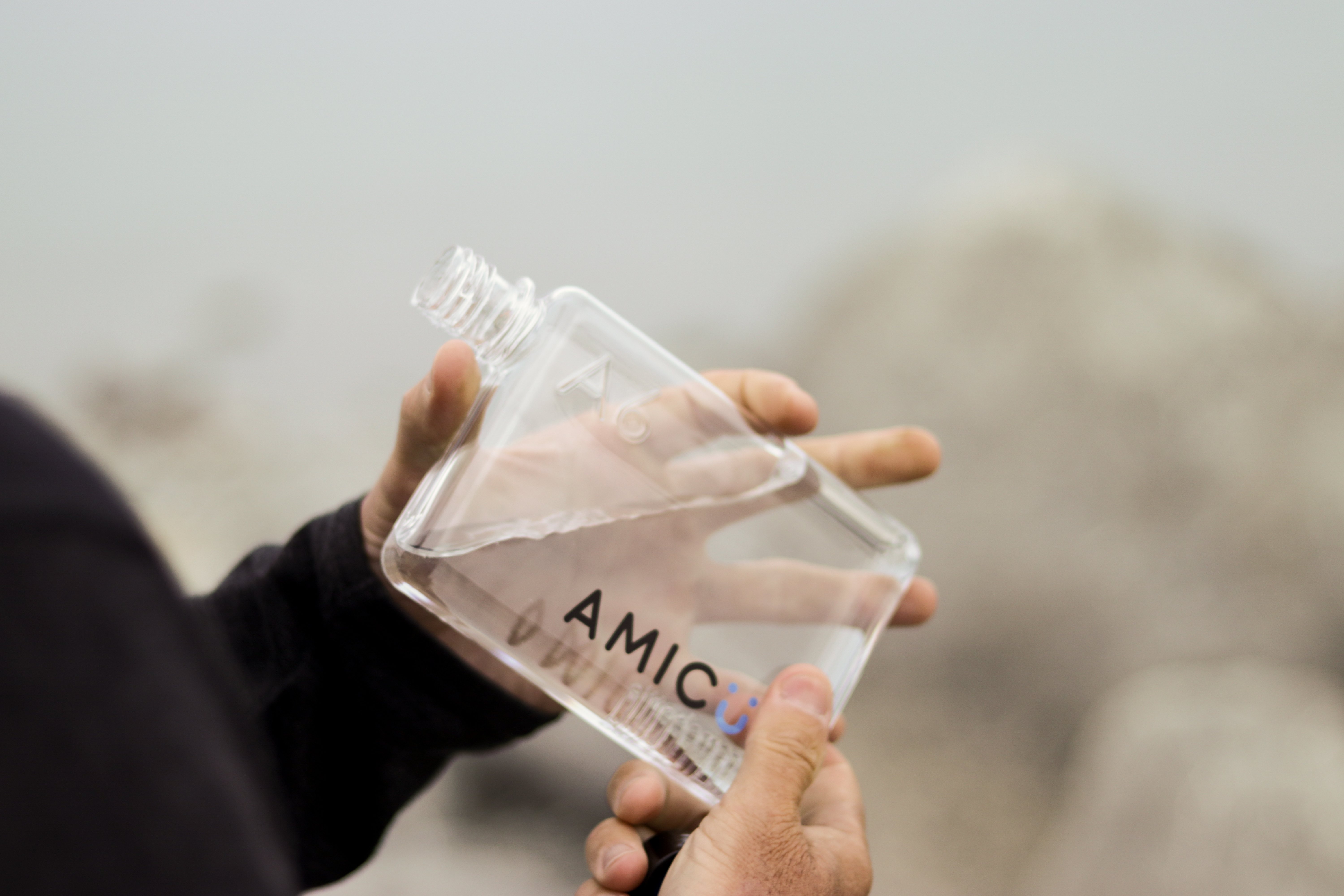 Memobottle is now officially a proud partner of water.org. Every memobottle sold provides one person in need with 2 months clean water.
Water.org is an international non-profit organisation that has positively transformed millions of lives around the world by providing access to safe water and sanitation. Founded by Gary White and Matt Damon, Water.org pioneers innovative, sustainable solutions to the global water crisis, giving women hope, children health and communities a future.
Byrt describes the partnership as a perfect match.
"Water.org is fighting for clean water access to the world's citizens most at risk of poor sanitation and poverty. Memobottle exists to help fight for an environmentally responsible way of consuming water, eliminating the devastating effects of the single-use water bottle culture in the first world. Together, we are working towards positive global change."
Growing up in a small coastal town south of Melbourne Leeworthy and Byrt saw first hand the devastating effect that single-use plastic water bottles were having on our oceans and environment, an issue not unique to Australia.
One Bottle Movement
At Amicus, we genuinely care about the social impact of our Corporate Social Responsibility actions. Our company's existence is not lonely. It's part of a bigger system of people, values, other organisations and nature. Over the last few years, we have been especially increasing our involvement in fundraising and supporting charities that are dear to our hearts.
Memobottle is leading the one bottle movement to inspire a more reusable community and reduce single-use bottle consumption and Amicus are proud to have joined them on this journey. By saying no to disposable bottles, you are joining the fight against our throw away culture.
#onebottlemovement