Do the values of the company you are working with matter? We think they should…
Celebrating International Women's Day in 2018, hear how Amicus support women at work.
How important is it that your values align with the company you choose to work with?
For us, our values affect everything we do.
We take the time to get to know our clients and their company's values to see how to best align who we are, with who you are. After all, the work environment journey is often not a short one and our goal is to be your trusted support - and you - our client for life.
On International Women's Day, we thought there's never been a better time to celebrate our family values, our equal opportunity employment and the value and appreciation shown to the women of Amicus.
Amicus has a number of senior female leaders and department heads across our company and we offer an above average and specialised maternity leave, paternity leave and return to work program for our Amicus new Mums.
We offer our female staff who have been with Amicus for 12 months an extra paid month's leave, the longer your tenure the more months full pay we offer, in addition to Government Paid leave. We have a special return to work program to make life a little bit easier to get back into the swing of things including 5 additional flexible leave days and a stay in touch program.
Amicus is proudly more than just an equal opportunity employer. We are a family of friends who go above to support our family values and our female staff to return to work after their maternity leave. Women should be supported and empowered to continue their career and self-fulfillment through their work and interests, and families who can sustain living on one income are in the minority. As a great place to work, we actively avoid making one of the most exciting and rewarding life events something to be stressed about or hidden.
Recently team member Megan Greig was supported by Amicus' Greentime initiative to be a guest speaker at a luncheon for her High School St Catherines, championing women in business to the graduating class of 2018.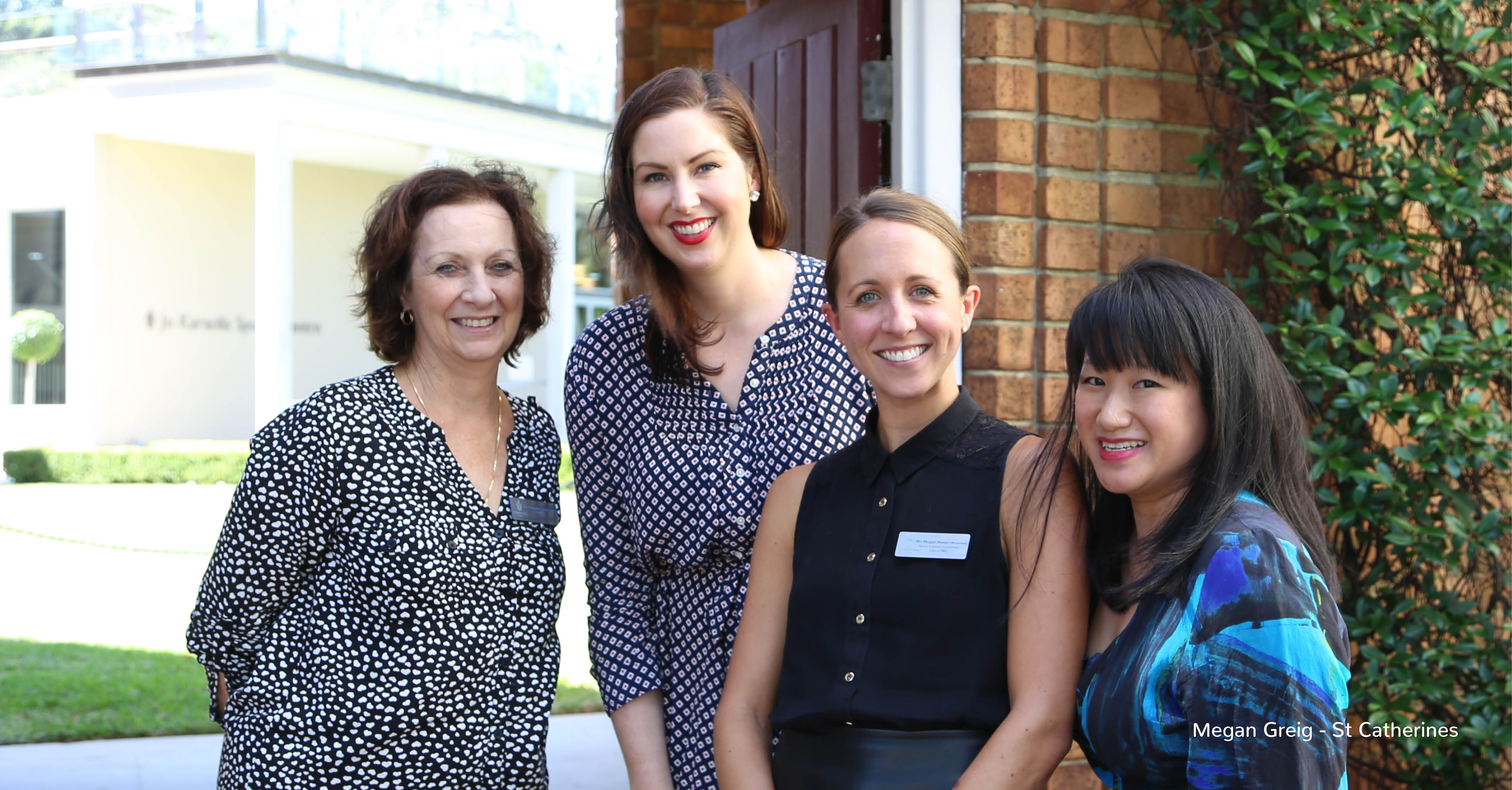 Megan spoke to Year 12 students about her triumphs and struggles, and offered advice on everything from getting as much work experience as possible while studying, to utilising the many connections our students have at school through friends and family. She even extended an invitation to all Year 12 to join the next Women's Nexus event - a great eye-opener for our girls.
Amicus extend our support of equality in many ways including providing a venue for Women's Nexus gatherings in Sydney. Women' Nexus is a women's business group designed for professional women to network, support, mentor and inspire.
Does your business respect and value the diversity brought by both women and men?
As part of our mission to positively impact employees globally we recommend implementing new programs to encourage equality and working Mums.
If your company doesn't already have special programs in place to support equality in the workplace here are some solid stats from the Australian Government that you should be considering:
Women tend to be more highly educated than men. Statistics show 20% more women aged 25 to 34 hold bachelor degrees compared to men.

Women can help your business understand how to appeal to female customers. This is important as women are reported to control or influence 72% of household spending in Australia.

Gender equality can reduce expenses. A fair workplace encourages employees to stay with a business. Replacing an employee can cost 75% or more of their annual wage.