6 Workspace Design Trends In The Legal Sector
Not long ago, lawyers worked in isolated, cluttered and hard-wired offices. However, things have changed, and a new generation of lawyers have started to look for more flexible legal office settings that are functional, visually appealing and enhanced with seamlessly integrated technology. When updating their existing offices, Legal professionals are addressing their spatial needs and reducing costs with the following design trends:
1) Choosing Utility over Opulence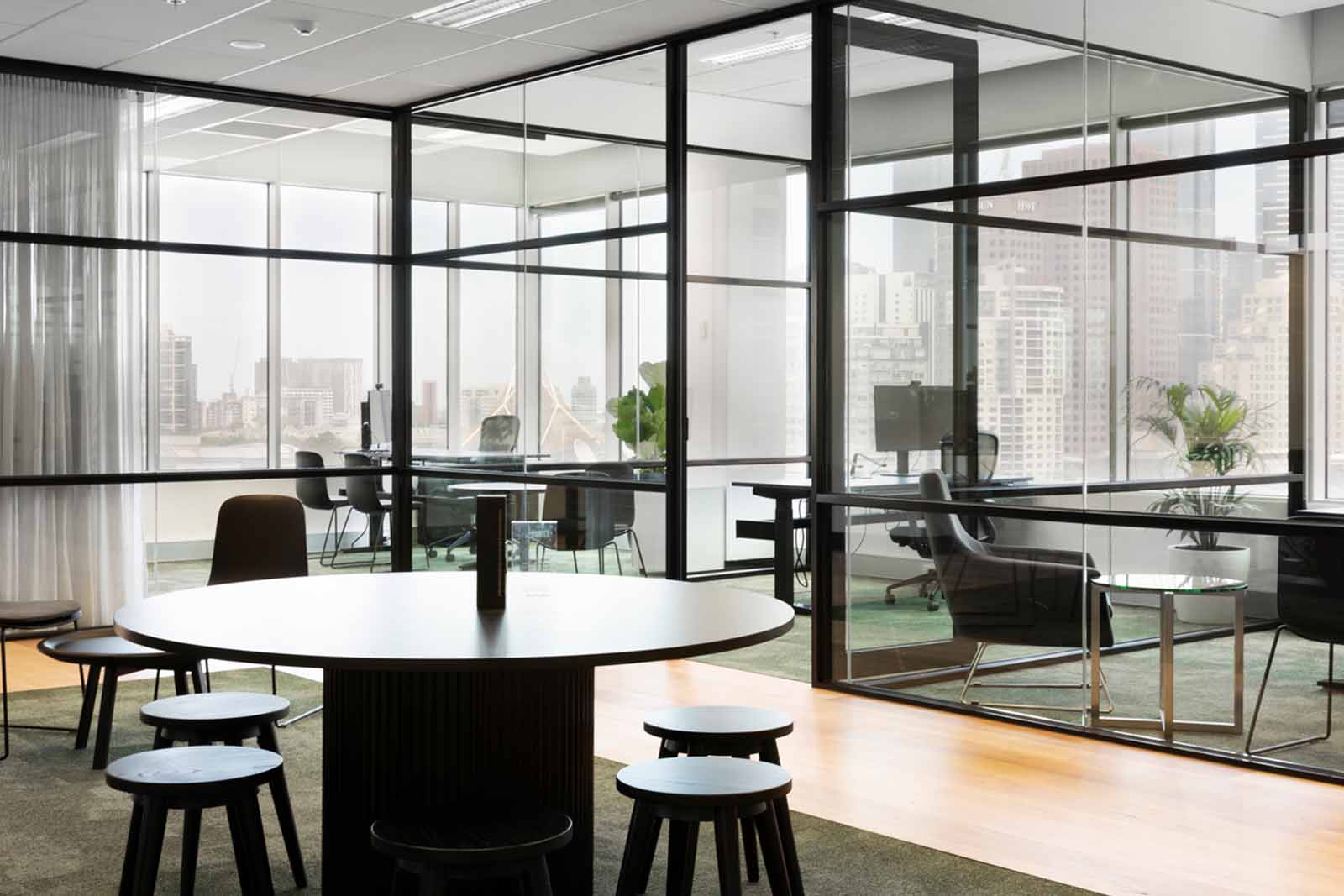 To address recent changes in the way legal professionals work due to the ongoing COVID situation, interior designers are creating offices which work with reduced floor plans and can be adjusted for various uses. Client bases are getting thinner and less stable than ever before. As a result, law firms are considering the need for large and mostly vacant office spaces. Now, our Designers and Strategists propose efficient offices where associate and partner offices are equal in size, overall new law firm office layouts focus on maximising space, and office furniture gravitating toward utility instead of opulence.
2) Adopting an Open Office Plan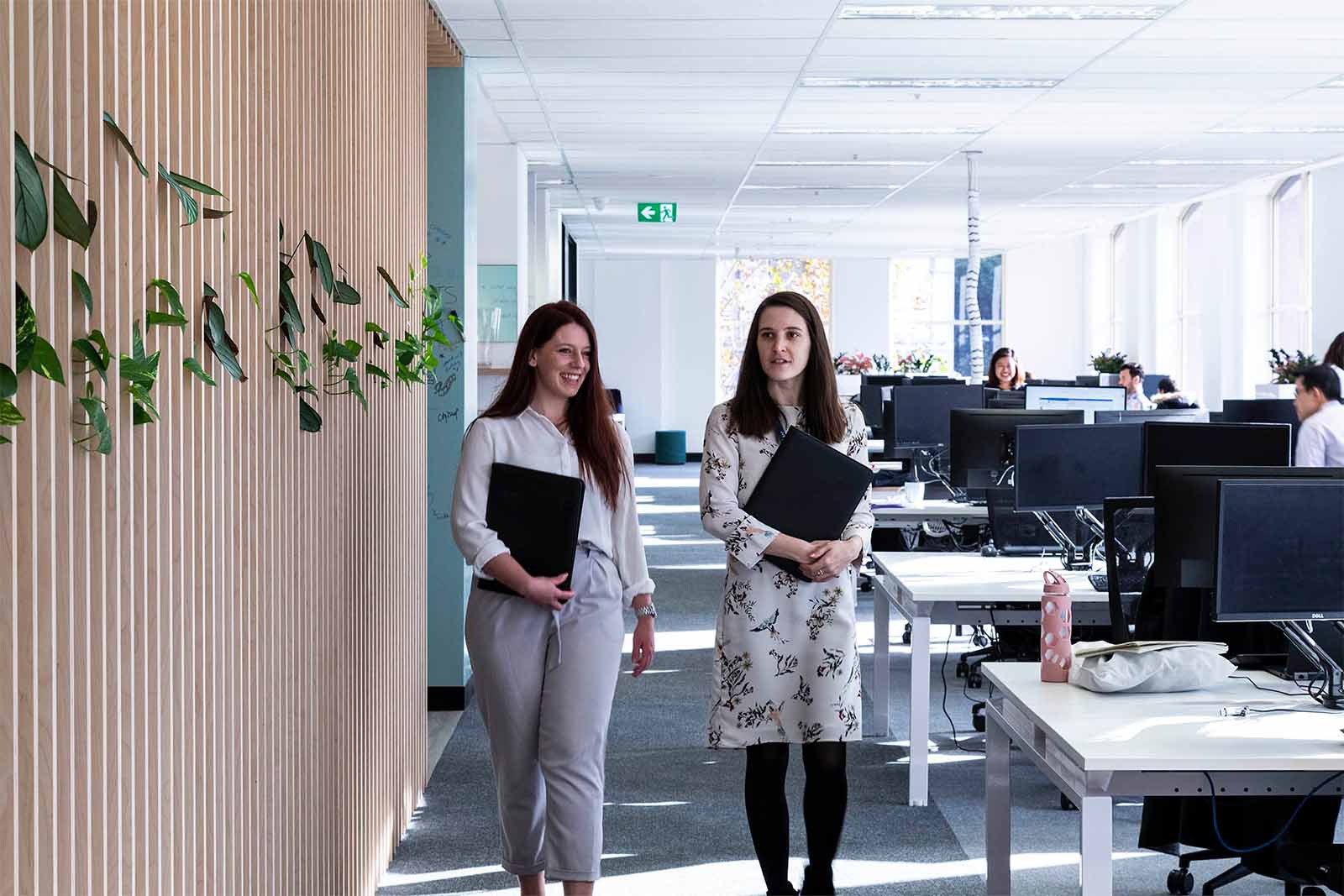 Although many professionals consider an open office layout as one of the worst possible law office design trends, it's the only option that allows lawyers to integrate paralegals and legal secretaries into law firms without additional costs. This layout brings along a sense of teamwork, creating frictionless communication between the employees performing similar tasks. Law firms can use plants and strategic furniture placement to divide the work area into smaller, more personal spaces and enhance the ambience.
3) Sharing Meeting and Focus Areas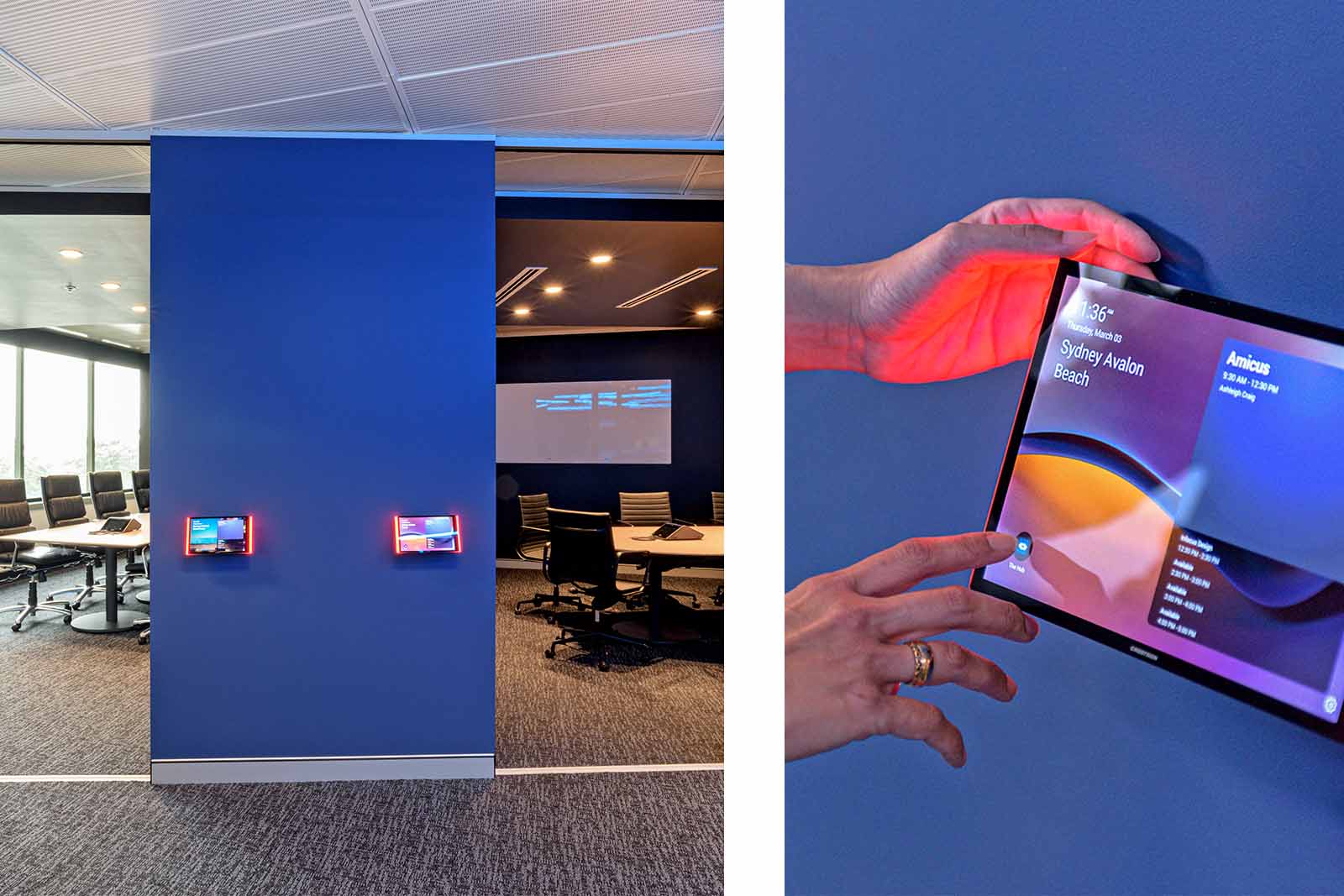 Every office needs areas where staff can hold meetings and private conversations. In an open plan Law office, versatile VC-enabled meeting rooms and focus pods are positioned to allow for calls and focus time. Room booking technology allows meeting rooms to be shared by everyone while also allowing clients and remote employees to dial in with ease.
4) Reducing the Physical Legal Library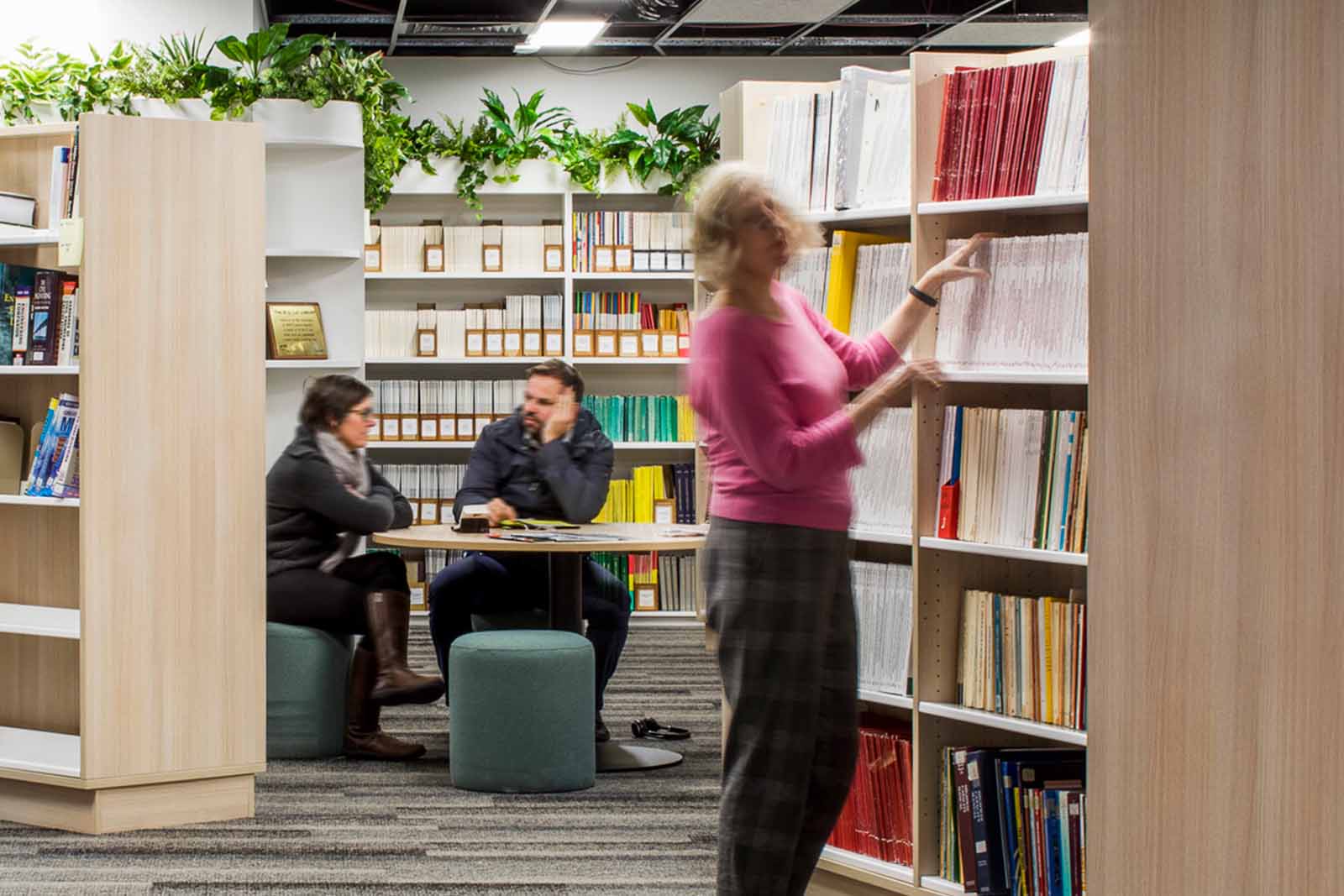 Technology grants lawyers access to different virtual libraries that successfully replace the traditional law library. This means that lawyers can shrink their offices even more or use the space once occupied by voluminous libraries for office equipment, such as projectors, screens, scanners, fax machines and paper shredders.
5) Utilising Inexpensive Modern Furniture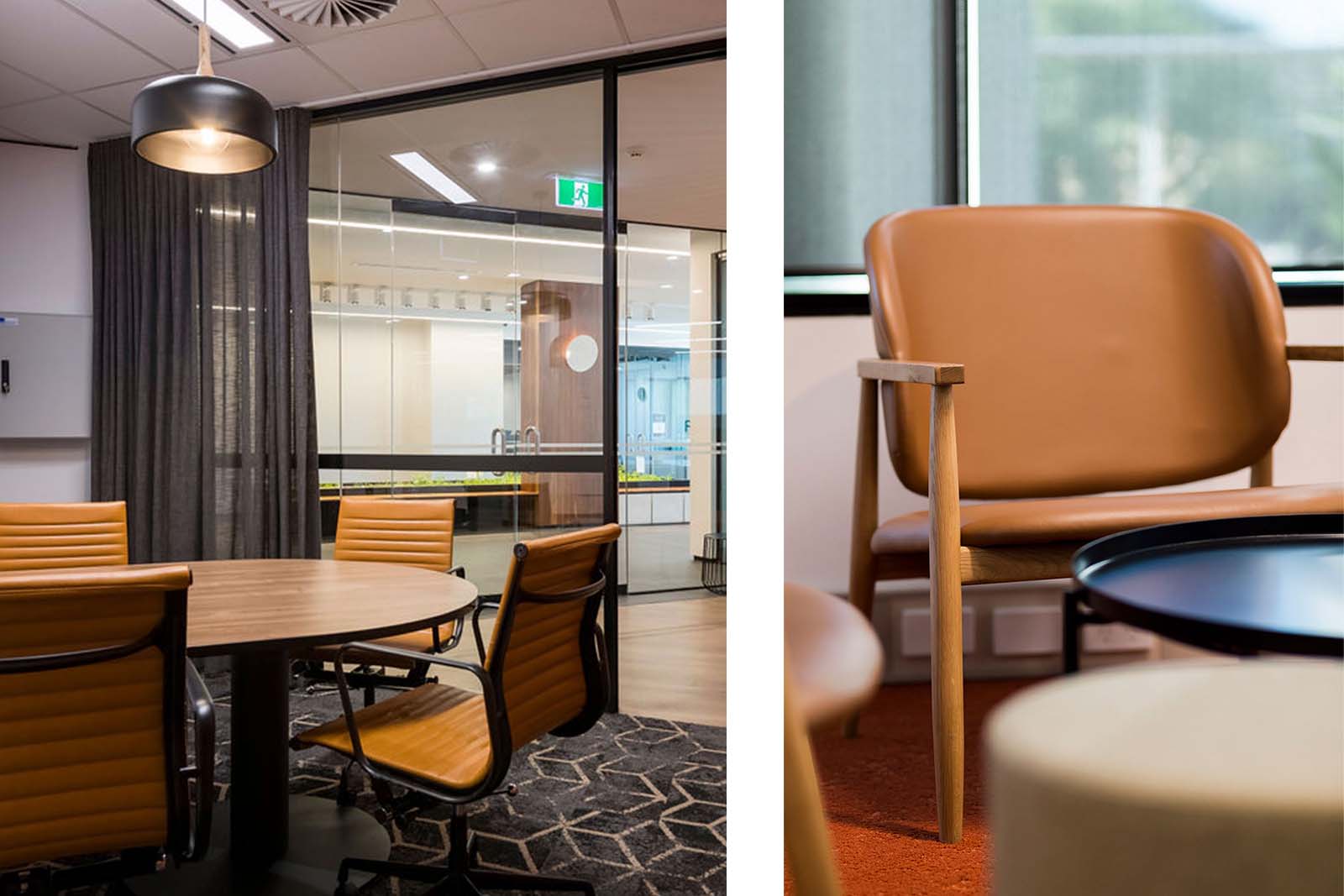 Law office furniture has always been made from expensive custom materials. Fortunately, major furniture providers are manufacturing simple, durable and affordable office furniture that can match almost any budget and needs. The current office furniture trends propose modular alternatives, which can be easily disassembled and reconfigured to form new work surfaces or office dividers.
6) Finding Ergonomic Solutions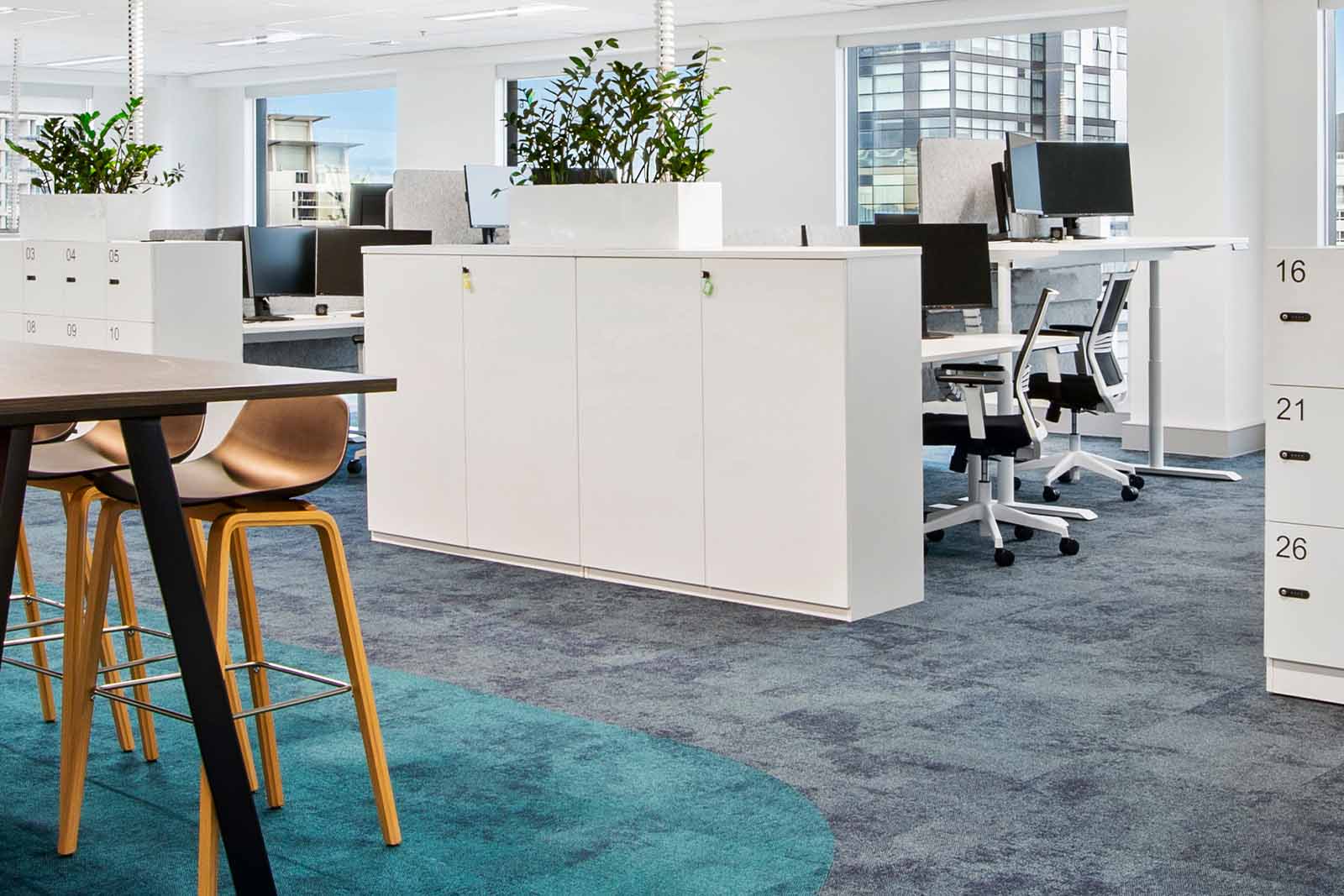 Legal professionals are becoming aware of the importance of proper ergonomics. To meet future demands, designers already propose a variety of law office design trends that revolve around good ergonomics. Recent office settings include adjustable furniture pieces for sit/stand arrangements and lighting that doesn't create a disturbing glare on computer screens, improving efficiency in the workplace.
A new model is emerging in the legal profession to move from the private office to a more flexible and collaborative layout to support their integrated teams. Lawyers are looking for scalable office fit out solutions that can be easily adjusted to meet different space requirements. To support this shift, office designers tailor their design solutions to support this modern way of working.
Legal professionals are also lowering costs with reduced floorspace and rent, while also creating a flow which encourages collaboration within and between teams. By adopting these trends, contemporary legal offices are becoming more efficient and economical, while also future-proofing the space for years to come.