New Territory
Over the past 18 months we have been branching into new service offerings, solutions and territories. This has presented a great opportunity to strengthen our presence and better service our clients. Our United Workplace partners have been busy also! Check out what we have been up to.
Daydream Island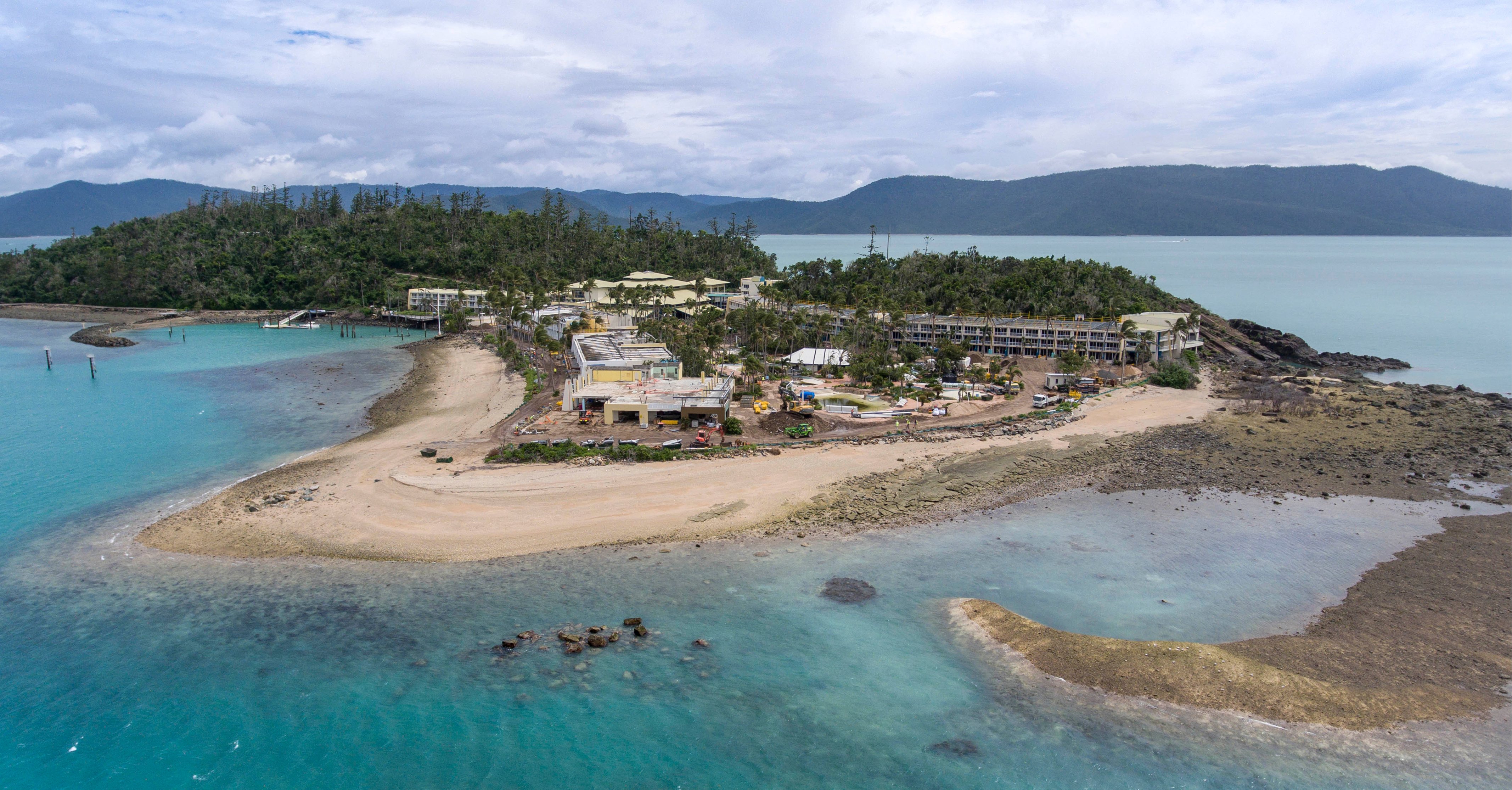 One of the Whitsundays' most iconic island resorts is on the mend after sustaining significant damage during Cyclone Debbie. Daydream Island bore the brunt of the category four storm when it hit near Airlie Beach on March 28, 2017. Wind gusts of up to 260km/hr and a tidal surge tore through the resort resulting in its temporary closure.
Following the devastation of Cyclone Debbie, Amicus was engaged by CCIG, the current owner of Daydream Island to deliver a multi-million dollar refurbishment project. The major works include the redevelopment of the Transit Pavilion, Reception/Main Atrium Area, Waterfalls Restaurant, Lagoon Bar, Accommodation Wings and the famous Mermaids building.
One of Daydream Island's signature attractions, the Living Reef lagoon, has also being upgraded and is receiving some brand new features which will enhance interaction with guests. As the Principal Contractor on the site, Amicus is responsible for managing a 250+ labour force, multiple sub-contractors, island logistics, staff accommodation & welfare. As completion nears, Amicus has established themselves as a long-term contractor within the Whitsunday region, specialising in remote hotel and resort construction.
When completed, Daydream Island will accommodate up to 600 guests with five restaurants, three bars and two beautifully landscaped pools. The Daydream Island refurbishment project is due for completion in early 2019.
Contract Workplaces joins The United Workplace

Leading south American workplace designer and fit out specialist, Contract Workplaces, has become the latest organisation to join The United Workplace (TUW).
With over 20-years' experience working across ten countries from Mexico in central America right down to Southern Ocean, Contract Workplaces dramatically increases the reach of the TUW as a dynamic business network connecting global workplace concepts. Beginning with its founding partners Fourfront Group in the UK and Amicus in Australia, TUW now has members in the Middle East, USA and South America.
Contract Workplaces began trading in 1996 and since then has worked with organisations such as Bayer, BHP, Booking, Coca Cola, CBRE, Diageo, DHL, Globant, Google, Honda, Huawei, Lenovo, Logicallis, Roche, Telefonica, Unilever, among others completing almost 1.5 million sqm of design and fit out work refurbishing a variety of work places. It is the only regional specialist workplace design company capable of delivering projects right from concept to build, fit out and completion. With offices in Argentina, Chile, Uruguay, Peru, Colombia, Ecuador, Paraguay, Bolivia and Mexico it does everything from real estate strategy, space design and conceptualisation, space planning, to relocation logistics and change management consulting.
"Contract Workplaces add a new dimension to TUW. One of the many benefits of a globally connected network is the ability to share knowledge, market trends and industry insights on a global scale. We are really looking forward to sharing ideas, best practice and collaborating on projects with Contract Workplaces. Welcome aboard."

Aki Stamatis – Fourfront Group Chairman
Our Solution: Retail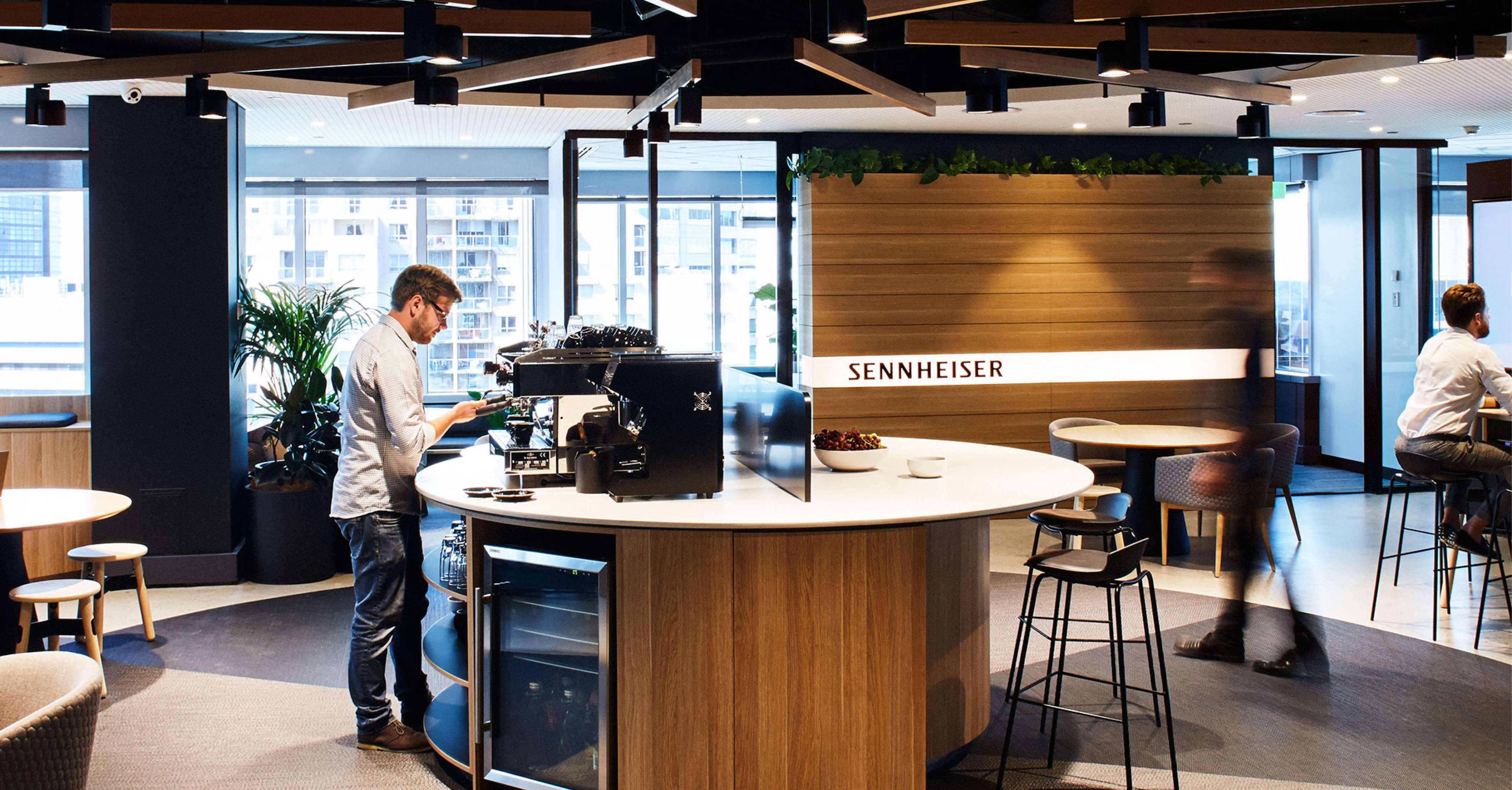 Our clients invest in their retail environment to deliver the best possible customer experience to employees, customers and all visitors. This is helping our customers meet their financial, brand, cultural and operational objectives. The retail environment, and the experience it delivers leaves a lasting impression on its customer, and in turn, a lasting impression on your business. Get this balance right, and you will not only inspire your employees to transform the entire organisation, they'll also transform the experience your customers and visitors have to the business
Amicus are at the cutting edge of creative retail design, with extensive knowledge of the latest of point of sale environments and technologies.
We work closely with our clients to shape their space in a way that maximises retail exposure, delivers on their business goals and provides the best platform for growth in market share. We handle all of the project design compliance for our clients, typically via local authority and landlord approvals.
Have a question? Get in touch here!
Sources: