Technology Case Study:
Cricket Australia
The Challenge

At its head office in Melbourne, Cricket Australia (CA) was struggling to accommodate its workforce of around 260 employees even before the onset of the COVID-19 pandemic. Exacerbating this problem, during the pandemic, the decisions were made not to move to a new building, and to shut down another office location and bring the 35 employees affected into the main building. To solve this problem, CA decided to move towards a more flexible working model, whereby employees would work from home some of the time and would book a desk for the times when they were needed in the office. CA sought a solution that would not only enable this but would also handle COVID-related concerns such as limiting office capacity, contact tracing, and movement around the building.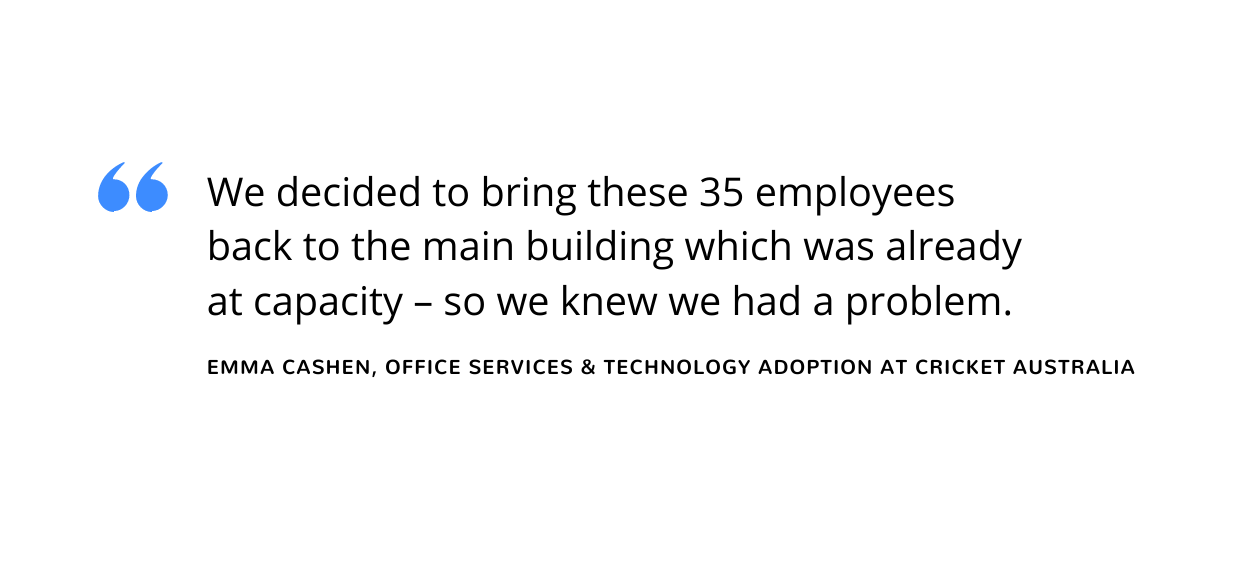 The Solution
To solve these challenges, CA turned to Condeco, in partnership with Amicus, an Australian workspace design and fitout expert. Condeco's team in Australia worked with CA to onboard the workspace management solution as quickly as possible, and exceeded expectations in getting the system fully up and running in just over four weeks. Now the entire workforce is able to book workspaces as and when required, and when suitable spaces are available.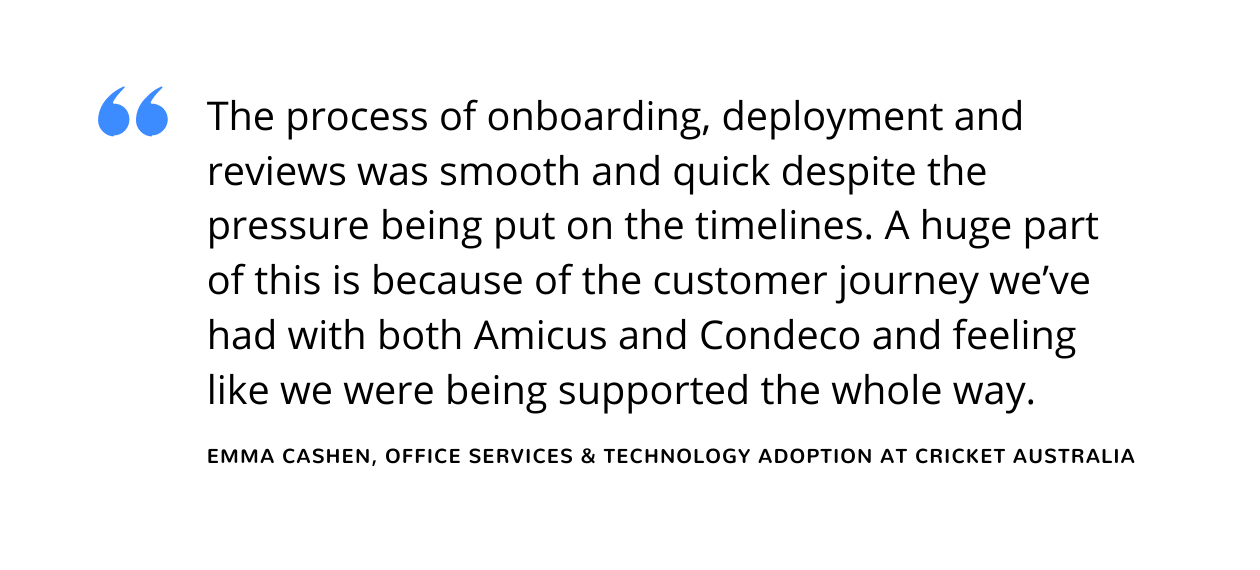 The results
200+ Employees feel safe returning to the office.
2 Global offices using Condeco.
80/20 Split of web and mobile app usage.
CA quickly found the Condeco solution was transformative in how its office operated. An employee survey found that the vast majority enjoyed the flexible system and the control it gave them compared to unstructured hot-desking, and want it to remain in place permanently. Even senior executives have embraced the system, using shared workstations and sitting among colleagues when the floor containing their usual offices was closed off. The partnership with Amicus Technology has enabled a smooth project delivery, building a strong relationship with CA while fully meeting and understanding their requirements. The joint support from Amicus and Condeco for CA resulted in a seamless and successful adoption of the technology by CA employees.
Central to the success of the solution was the information that employees had to hand when booking a workspace. They could check where particular co-workers were booked in, so that they could book their own space nearby for easy collaboration. Additionally, they could see the attributes of a workspace before making a booking, especially regarding which of three types of computer that the desk was set up for. In order to better understand how flexible workspaces were being used, CA also utilized Condeco's analytics functions to generate reports on how many people used the office day-by-day. Through this investigation into user trends, they discovered that Thursdays were the most popular day of the week for workspace bookings.

Like to learn more
Interested in how we can help your organisation? Contact us today.