Touch control video conferencing room solutions for Microsoft Teams and Zoom
A great meeting experience connects the people you're engaging with and empowers them to communicate and inspire each other in the simplest, most collaborative and productive way.

Fixed price, fully installed Video Conferencing solutions featuring Logitech Tap for small, medium and large rooms
Whether you're upgrading out of date technology or creating video enabled rooms for the first time, these simple, easy to use, fixed price solutions get you up and running quickly and cost effectively. Take a look at the video and meeting room bundles below. We'd love to help you boost your employee collaboration and experience!
Video conferencing room solutions with Logitech Tap deliver calendar integration, touch-to-join, instant content sharing, and always-on readiness.
Boost your collaboration and employee experience with our fixed price meeting room bundles for small, medium or large spaces running MS Teams or Zoom. These include everything you need for a video enabled room: Logitech Tap touch controller, Logitech MeetUp or Rally camera, speaker(s), microphone(s), Mini PC, 4K UHD Display, all fully installed, configured and tested for you.

Small Rooms
Designed for focus rooms and smaller conference rooms, the small configuration minimises cabling and saves space with Logitech MeetUp, a marvel of miniaturisation that mounts neatly above or below an included Sony 55" Pro Bravia display. Place Logitech Tap on the table, or add a wall mount to save even more space.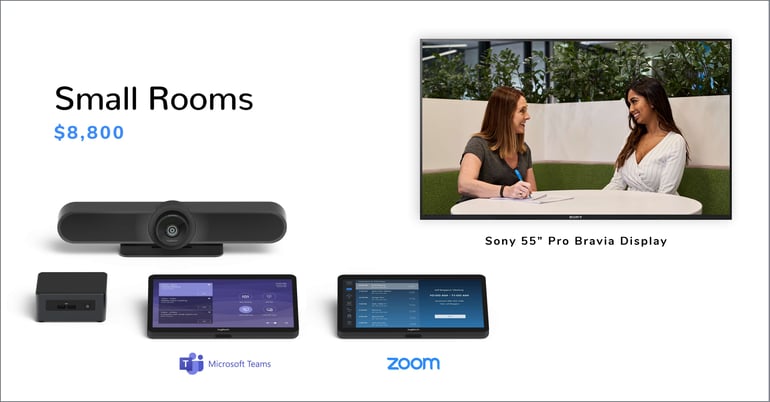 Medium Rooms
As rooms get bigger, tables grow longer and people sit farther from the camera. That's why the medium configuration features Logitech Rally, a premium conference cam that pairs an advanced ultra-HD camera with modular audio and a Sony 65" Pro Bravia display that scales to support a wide range of room sizes and layouts.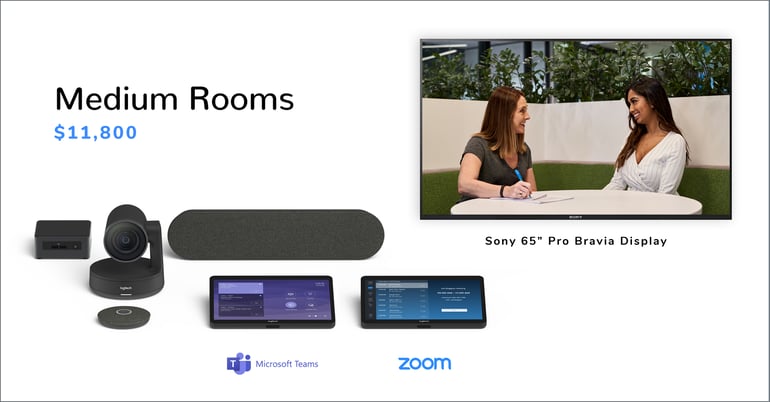 Large Rooms
The large configuration upgrades to Rally Plus with two speakers for clear audio throughout the room and a 75" Sony Pro Bravia display. Dual mic pods expand coverage for up to 16 people, and the system supports up to 7 mic pods for rooms with up to 46 seats.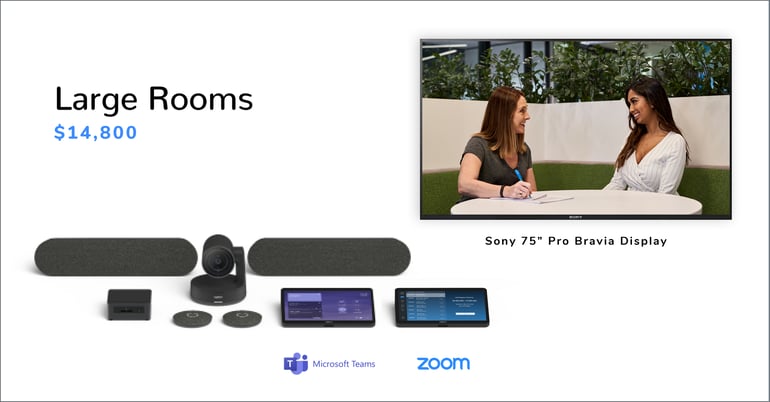 Technical Specifications
Other video conferencing room bundles are available, or we can tailor a solution to your specific needs.