Misconception of laboratory construction costs per square metre
Author: Aaron Budai - Amicus Labline Director
How much do labs cost?

The cost per square metre of a laboratory construction is often 3 to 5 times the cost of an office fitout of the same size. Therefore, the payback period to deliver the Return on Investment is significantly longer, leading to longer lease requirements and a very different investment risk and reward profile to fitting out offices.
I think it is fair to say that because of the size of the investment, companies tend to refresh or build new laboratories only when it is absolutely necessary. Moreover, as the frequency is not every 5 years, the Property or Capital Works teams of many companies do not have the same level of understanding of the cost of a new lab construction as opposed to the office fitout where they are well versed in the cost of the build.

Often Business Executives think of laboratory construction the way they approach office fitout, considering 'grade of finish' as a key indicator of cost. This really is a fairly incidental consideration when building a laboratory.

For this reason, I want to address two [naïve] misconceptions about estimating the cost of your laboratory construction.

Nothing fancy just a good functional space
When Amicus Labline is first introduced to new partners, often we hear the words "we are not looking for anything fancy, we just need a good functional space". The problem with this mindset is the assumption that finishes define the cost of your lab construction.

In my experience, nothing could be further from the truth. Laboratory construction investments are actually based on the functionality and/or the environment you are trying to achieve.

What does Basic Lab mean?
When it comes to building a "basic lab", sometimes we get a callout to a really straightforward space.

Some examples of what basic lab services can be are:
Town water is fine, laboratory waste doesn't need to be diluted and can go straight down the drain;
Water, waste, electricity and data already in the right location;
Base build HVAC already installed and fit for purpose (i.e. no need to create 'new/artificial/controlled environment');
No lab gases or only limited requirements going direct from gas tank that can be stored in the room;
No mechanical extraction (including fume cupboards) but just the requirement of a plug and play such as a laminar flow or flueless fume cabinets.
This particular type of lab requires no Engineering Services design, but it is still likely to require Architectural workflow design. This scenario will typically deliver the lowest cost per square metre outcome.


The reality behind lab construction costs
In my experience, the features of a basic lab are often not enough to meet the specific needs of a business or organisation. Building a laboratory is based on the nature of the lab - what it will be used for, what the workflow will look like, what products, services and materials will be needed…

If you're looking to build a lab for a specific activity, the more likely scenario is any or all of the following will be required for your laboratory:
Lab needs Reverse Osmosis or softened water, and this may need to be reticulated to multiple points;
Lab drainage needs to travel via a dilution pit before entering Council waste;
Hydraulic and Electrical points need to be added to the space (including requirements for phase 3 power);
Space currently doesn't have adequate power leading to additional power needing to be brought to site;
Due to Clean Room or PC requirements, independent HVAC is required which may also require HEPA filters, and the air used may not be able to recirculate;
PC or Clean room requirements impact the partitioning and ceiling that can be used;
Fume cupboards or basic fume extraction and the requirement for make-up air in a controlled environment;
Given the location of additional Mechanical requirements (HVAC and Fume Cupboard), the length and complexity of extraction runs to meet compliance;
Requirements for positive, negative or neutral pressure in a laboratory;
Reticulation of lab gases;
Design and security of Dangerous Goods storage for reticulated lab gases;
Acoustics considerations for noise created by lab equipment design;
Lab Security;
Safety Showers, eye wash;
Additional requirements to deliver suitable egress to meet AS2982-2010 which is the Australian Standard for Laboratory Design and Construction;
Additional wet or dry fire protection requirements.
It is likely then any number of combinations of the items listed above will lead to significant Building Services Engineering Design.

The impact on laboratory construction costs
It is important to say that all the requirements listed above are functional or driven by safety. There is nothing cosmetic about any of them, laboratory design items like finishes or benchtops are not included in the list. However, they still are all requirements for the Lab Technicians and Scientists to deliver their analysis.

All these items listed can significantly impact the laboratory construction costs and are very difficult to omit in trying to deliver a functional space. Needless to say, it is common for us to consider value engineering in order to achieve a solution with our clients when the Estimated Cost of the build is higher than the Target Price.
What I am advocating is that the process is not as straightforward as changing the reception desk from Stone to Laminated board. It invariably flags more critical debate between the scientists and the senior management with regards to what is a must-have to deliver their functional outcome.


"It's only a small space"

I hear this all the time and usually relates to a difficult conversation.

The best analogy I can give is the recent renovation of the ensuite bathroom in my home. I have a tiny ensuite bathroom, measuring 1.2m x 3m however it still has one toilet, shower, vanity, and it still requires the following trades and processes to be completed in a renovation:
Electrician to disconnect GPO's and Lights for safety;
Plumber to disconnect plumbing;
Demolition;
Carpenter to fix space after demo and install vanity;
Gyprocker to resheet bathroom;
Water Proofer;
Tiler;
Plumber to reinstall one toilet, shower, vanity;
Electrician to reset light and GPO's;
Painter.
Each trade has a minimum callout, and whilst the time onsite may be less, I still needed the same trades even if the bathroom is 3 times the size. My only real physical saving is the number of tiles I needed. To this day I am too embarrassed to say what the cost per sqm was to renovate my ensuite.


Conclusion
Hence, let's overlay the same logic on a standard lab which includes one fume cupboard, some reticulated gases, the requirement for independent HVAC, water and waste required to be brought to the room and a safety shower.

Regardless of whether the room is 50 square metres or 75 square metres, the services required to make the lab function, to deliver its desired purpose, remain unchanged. In addition, we still need to design the space to Australian Standards, and during construction, we will still need a Site Manager and a Contracts Administrator. It's the same scenario of my ensuite renovation needing a toilet, a vanity, and a shower. The laboratory construction costs will decrease for less flooring, ceiling, and partitioning and possibly even less furniture, but as a large percentage of the costs is defined by the function of the lab (and are effectively fixed as opposed to variable), the cost per square metre increases, sometimes materially.

I hope this provides you food for thought about the key drivers of cost in building your laboratory. Hopefully, it will help you drive constructive dialogue internally and ensure you make considered decisions about how to get the most bang for your buck when investing in your brand-new lab!
About Aaron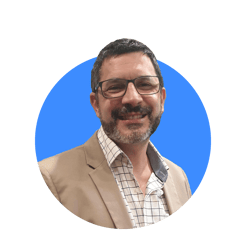 Aaron's family has been designing and fitting out laboratories for over 35 years. Needless to say, he has a comprehensive knowledge of the design and delivery of laboratory projects. Aaron always enjoys engaging with our clients to understand their requirements and challenges, and he prides himself on finding solutions that work well for all stakeholders.


Interested to know how our Labline team can help? Visit our laboratory design dedicated website page or click here to book a chat with one of our experienced strategists.