Case Study: Health Workforce Queensland (HWQ) Strategy
The perfect time for a rethink
Health Workforce Queensland provides high quality, skilled health professionals to remote and rural communities in Queensland. Like many not-for-profit organisations, they must deliver these essential services at exceptional value. So, when Amicus was engaged to assist them to identify a new way of working and in doing so define their future property needs, we knew we needed to find a solution that could both boost employee capability and deliver real cost savings.
Kicking off this partnership early in the pandemic meant approaching the project in an innovative way. As an organisation responsible for delivering health outcomes, it was critical Amicus delivered a process and outcome that had employee health and safety at its centre. The strategy program, therefore, was delivered entirely virtually with workshops and interviews via MS Teams, utilising digital collaboration tools. While the design, property search, and fitout was completed by the Amicus Brisbane team on the ground.
What's an office for?
We discovered early in the strategy program that HWQ is an organisation committed to empowering people to be at their best and had a desire for the future workplace to drive collaboration and innovation. The current office wasn't truly supporting individual productivity or collaboration well and situated in a high-rise building, staff didn't feel comfortable or safe returning to it during the pandemic.
HWQ also knew that bringing people back to the office was not going to be as simple as issuing a directive. Amicus worked with HWQ to embrace the opportunities and positive benefits of working from home. We found that they could achieve a workable balance of time at home alongside purposeful face-to-face interaction in the office, and this shift to a new way of working could boost engagement and commitment to the organisation.


The best of both worlds, and a space saving
We developed a strategy which embraced wellbeing, flexibility, and team connection, culminating in a new activity based working model and work environment. Staff would be able to balance time with their team for collaborative activities and time working from home to support solo tasks. This change in way of working meant a future workplace design with fewer individual work points, that could be shared across all staff and an increase in meeting and social spaces. And overall, this delivered a 20% reduction in their floor area requirement.
A focused property search supported by the Amicus Design and Delivery teams resulted in a fresh office, with street access, for HWQ designed to support a new flexible way of working. Amicus further supported HWQ with training and policy development to support the behaviour shifts needed to make it a huge success.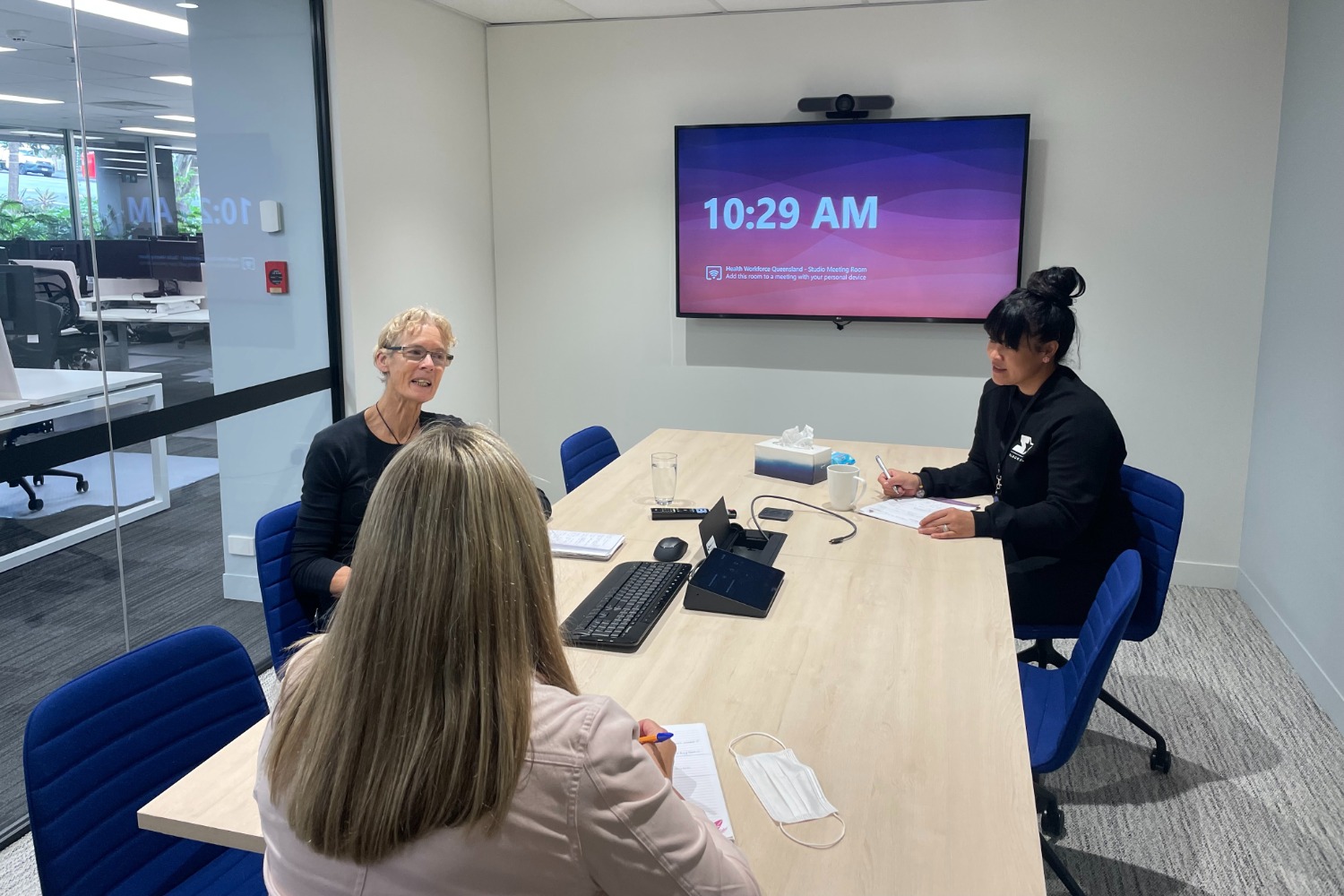 More than expected
Three months on, HWQ not only report an engaged and thriving workforce but a new organisational agility and higher comfort level with change. A boost to their capability that looks likely to outlast the pandemic.
Like to learn more
Interested in how we can help your organisation? Contact us today.