Laboratory design: value of a test fit
Author: Aaron Budai - Amicus Labline Director
Test fits are underrated. There I have said it!
When it comes to laboratory planning and design, often management sees test fit as an unnecessary overhead at the front end of a project. I am really not sure why this happens as I can guarantee that every hour and dollar spent prior to lab construction on lab design and challenging your business requirements comes back tenfold during and post lab construction. Ok, maybe not every hour spent as some organisations can get analysis paralysis – but well-run feasibility analyses and test fits are worth their weight in gold.
Facts about laboratory fitout
I have been quoted previously as saying a laboratory fitout is generally 3 to 5 times the cost of office fitout. Unlike office fitout, this isn't about whether you can move a few office cubicles and where the printer is going to sit. In fact, with laboratory space, you are often designing rooms around known high value equipment. Clearance and workspace near and around that equipment is often a requirement of the laboratory.
Worthy of consideration is also the value of the equipment to be located in the lab. Often it is worth as much as the lab fitout investment of the room within which it is housed. Surely you want to make sure the space works!
Additionally, there is often the need to create discrete isolated laboratory spaces. This is a material investment that by default demands a significantly longer payback period than office fitout to recoup. So, the incremental cost of dotting the i's and crossing the t's is money well spent to make sure that the laboratory space will be fit for purpose for the next 10 years.
Would you buy a block of land without knowing the house you want to build fits on the block?
Let me explain why...
Laboratory room design
Generally, the first 'mud maps' or sketches of your ideal lab are drawn to perfectly meet the dimensions of both the lab dedicated room and the whole facility. So, if square rooms work with doors in a specific location, then that's what your team has probably drawn in the first instance.
The problem is, if your tenant reps initially take into account your need for a 700sqm space, that is simply what they consider. As a result, you may be presented with a long rectangle instead of square or increased corridor areas resulting in a space that no longer works for you… Sometimes this can be easily solved. Other times, it leads to compromises that put a black cloud over the whole laboratory design process, delivering a severely sub-optimal outcome.
Test fit is also where you identify if you have made adequate allowance for location of HVAC and other Mech units, Comms Rooms, realistic ingress, and egress, required ante rooms for PC2 (and above) or clean rooms. As soon as the space no longer reflects the 'mud map' initially drawn as your ideal laboratory space, it is (almost) inevitable that you will need additional space. Alternatively, you will need to compromise on workflow, space, or functionality.
Laboratory design considerations
Speaking from experience, there are often structural building impediments to your proposed space. So, how much additional space do you need to rent or buy at the location selected to ensure your laboratory enables optimal workflow and workplace efficiency?
For example, there are structural columns right in the middle of the space that you had previously designated as laboratory or a corridor. Ideally, we plan to have these columns incorporated into the partitioning design to ensure the most efficient use of the space. Obviously, as the columns cannot just be removed, the rooms and the workflow will need to be changed. This inevitably leads to additional space being required.
How about the access to a loading dock? Even at the early stages of laboratory planning and design, those entrusted with delivering a solution for their team are looking at macro workflow issues such as the location of deliveries (inwards and outwards) relative to the laboratory space where the analysis is being completed. Often the shape of the building dictates the space available near the loading dock, which in turn controls the ingress and egress to that location and where the labs can be built. This again often leads to larger space being required to make your initial 'mud map' functional.
Finally, it's important to remember that leases for labs tend to be at least 5 to 7 years in length, so not only you are needing to build out more space to deliver your outcome, but you will also have a higher (fixed) rental cost for the length of the lease.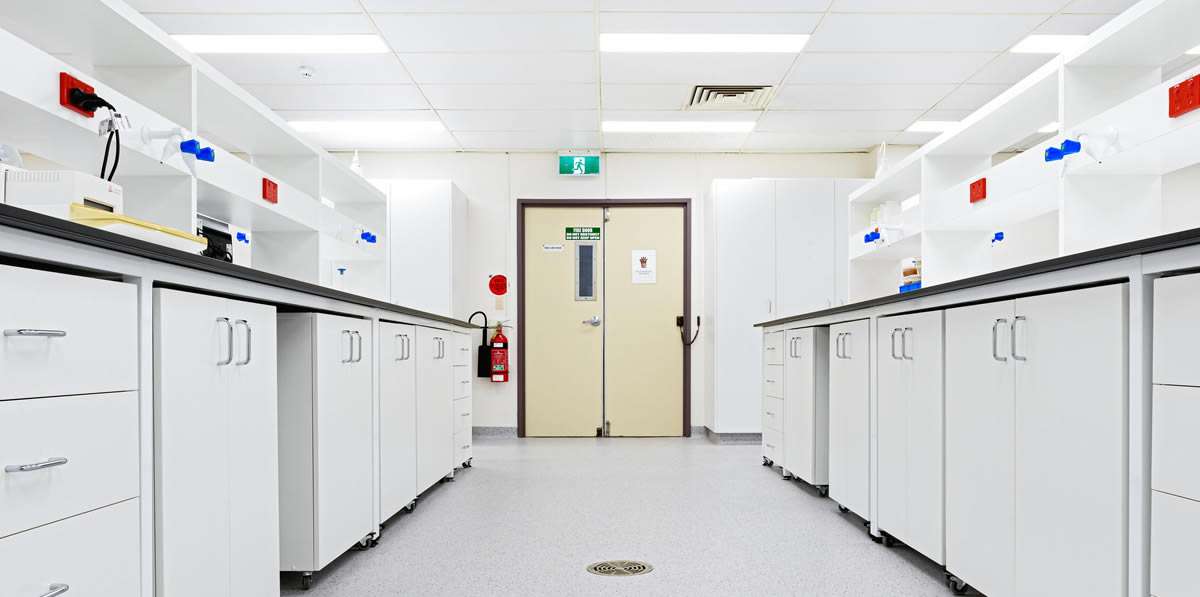 Conclusion
I am not suggesting that a test fit is always required, often Amicus Labline is asked to design a laboratory for a space that is predetermined or fixed.
But, when it comes to laboratory planning and design, what I will say is that a test fit is a building block which provides a greater level of confidence ensuring you are purchasing or leasing the right laboratory space to achieve your outcome. Additionally, in my opinion, it is a small price to pay to ensure you are investing in the right property solution to meet your operational requirements today and for the future.
From a financial perspective, within the first hour of any engagement we tend to be asked, "what do we think it's going to cost?". As we expect the question, we usually provide a range based on historical precedence and the complexity of your build. This figure can and will be refined based on the information at hand and work like a test fit (which is often incorporated into a broader feasibility analysis of the site), allowing for more useful total cost of Investment information for our partners earlier in the process and reducing the likelihood of an unwelcomed spend surprise at the later stages of the build.
About Aaron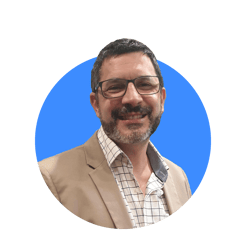 Aaron's family has been designing and fitting out laboratories for over 35 years. Needless to say, he has a comprehensive knowledge of the design and delivery of laboratory projects. Aaron always enjoys engaging with our clients to understand their requirements and challenges, and he prides himself on finding solutions that work well for all stakeholders.


Interested to know how our Labline team can help? Visit our laboratory design dedicated website page or click here to book a chat with one of our experienced strategists.