Top 5 laboratory design trends
Author: Aaron Budai - Amicus Labline Director


In recent years, we've seen a shift in laboratory design to address the needs of modern researchers. Laboratories are no longer just utilitarian spaces that facilitate research and production. Rather, they are environments that inspire creativity, encourage collaboration and provide comfort for those who work within them.
A laboratory is a place where science is done. Experiments are conducted there, and scientific results are recorded and analysed. Laboratories offer opportunities for both group collaboration as well as independent study. The design of labs has been influenced by these factors over the years and will continue to evolve in response to changing needs.
In this article, I share with you 5 lab design trends that shape the labs of tomorrow.



1) Need for improved facilities – cave to a pulsating hub
I have been around labs most of my adult life… Historically, laboratories have been operational backroom support functions.
As Australia becomes more STEM savvy, we are seeing these industries get significantly higher recognition with more and more commercialisation onshore. This is leading to the laboratory function becoming the hub of the organisation, acknowledging that the Intellectual Property and saleability of the lab is becoming a focal point of a business.
Similarly, as scientific work moves from simply recording data to analysing data, more data scientists and data analysts are required. These skill sets are also required at the big end of town for Financial Services. To secure the right candidates, STEM companies need to offer a work environment that is attractive to the top graduates.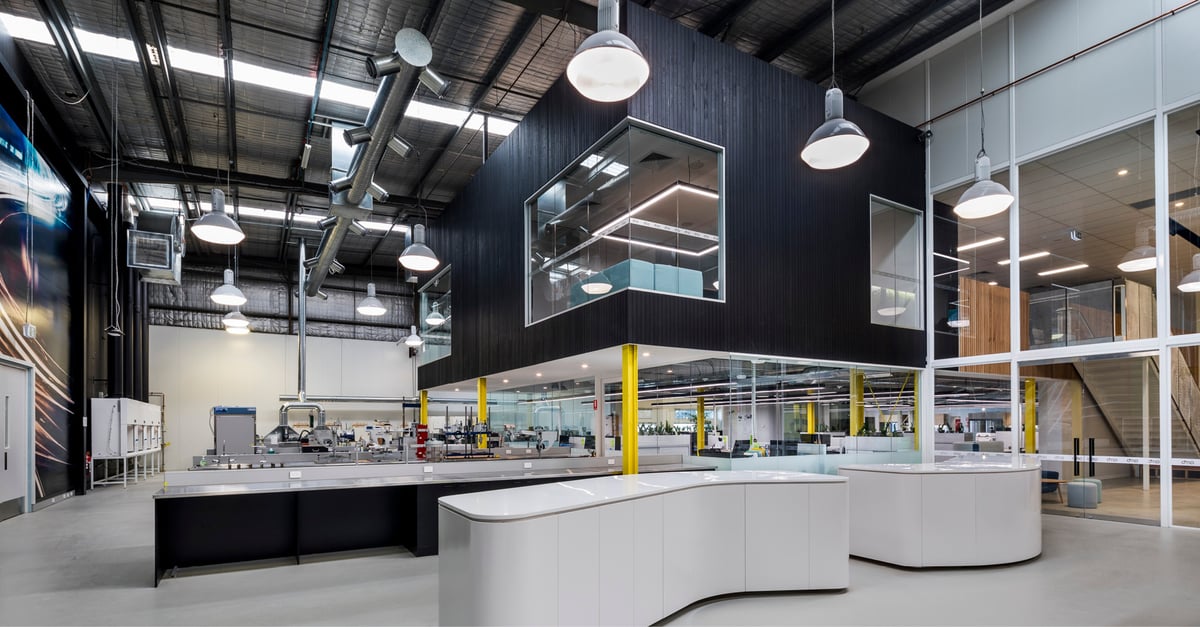 2) Longer-term flexibility of workspace
Laboratories need to be designed to allow for change of function over their lifespan.

The cost of laboratory fitout is significantly higher than office fitout, and therefore the payback period or useful life of the lab often needs to be in excess of 10 years. The problem occurs when organisations don't think enough about what 'fit for purpose' needs to be 5 years from now.

The best solution is to ensure laboratory services (gases, water, electricity, data) are available to all labs and as much as possible the furniture should be mobile, allowing for a change to the set-up over the life of the lab. This is often driven by a change in the technology which in turn impacts workflow. Many times, I have been asked to look to redesign a lab simply because the setup no longer reflects the workflow. The only furniture that should be 'built in' are those requiring water waste. Mobility of furniture is also helpful for cleaning, which helps supporting those labs where Physical Containment is a prerequisite (i.e. PC2 or above) and clean rooms.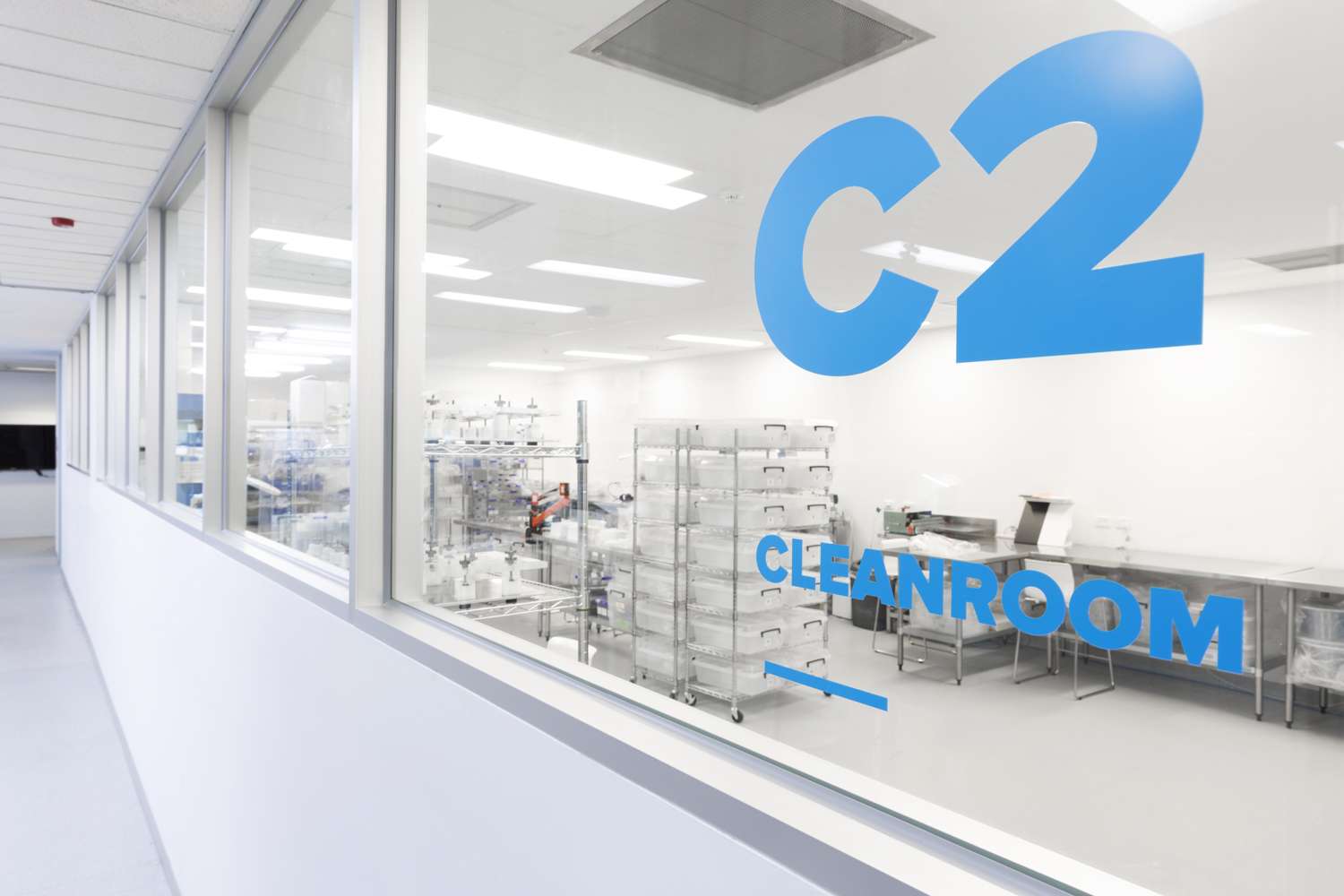 3) Open workspaces versus getting the acoustics right
There has been a drive over the last 10 years or so to try and create, where environments allow, more open workspaces to generate cross-pollination of ideas and just generally a more interactive workplace. The issue is that consideration needs to be given to acoustics.

Sometimes best intentions fail miserably because not enough consideration is given to how sound will travel in a larger environment. This is making it very difficult for those needing a quieter environment to perform their work to deliver the outcome. If this issue isn't addressed during the lab design process, then it can be very expensive to mitigate post-occupancy.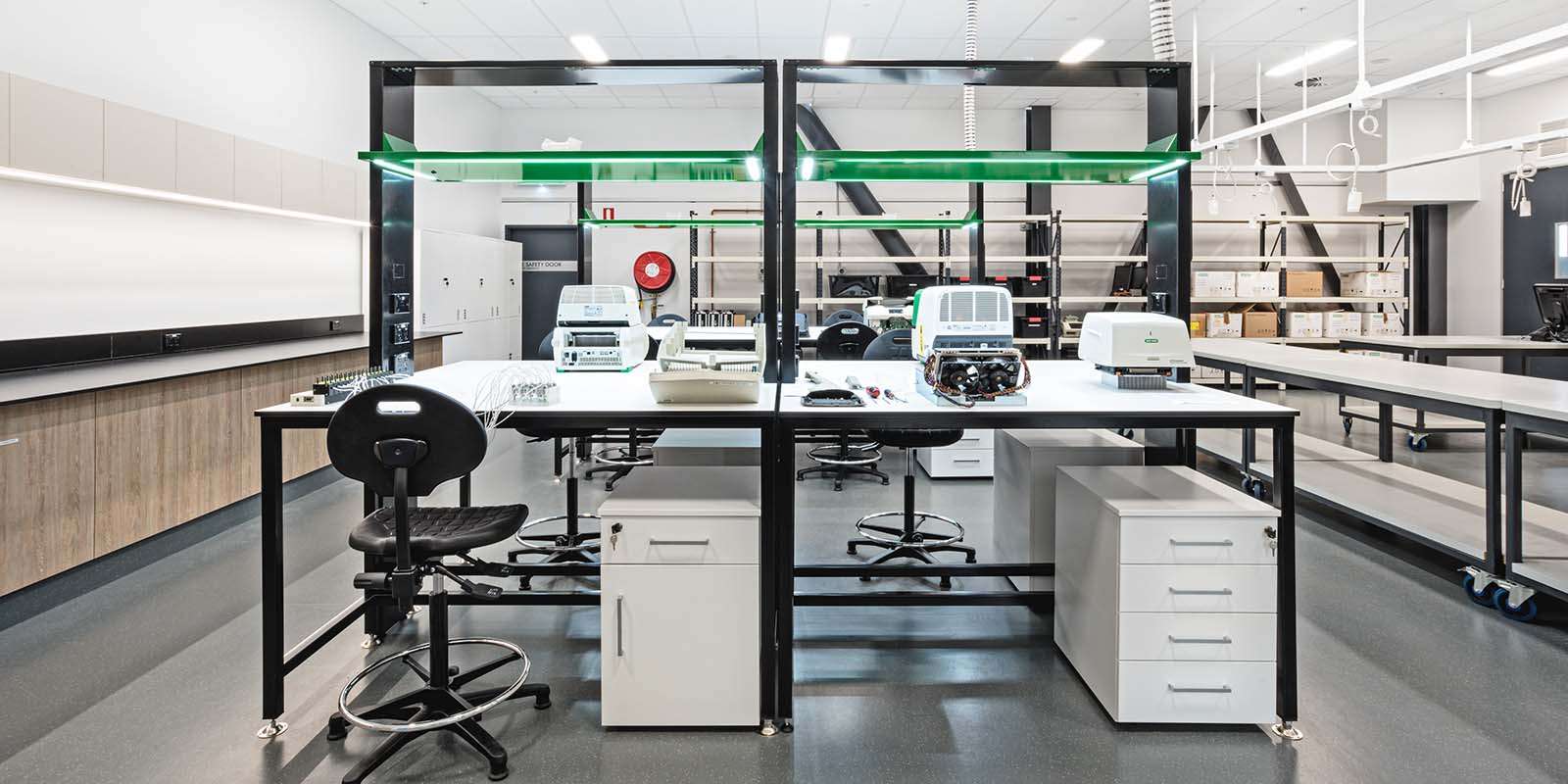 4) Workflow
When our team commences the design of a lab our absolute focus is on Workflow, as everything else follows from this.

It is clear that the market is becoming aware of this issue because often the reason for our call-out is an acknowledgment by our clients that the layout was designed for work processes that are 20 years old. Analysis and the equipment used for that analysis have changed and the lab is no longer set up to reflect current-day workflows.

This causes a couple of key issues, including the following:
Safety issues when samples that may be extremely hot/cold or toxic need to be transported;
Contamination when the live analysis is moving between environments because the current setup doesn't allow works all to be done in the same space;
Loss of productivity when the space is no longer optimised and adapted to the current workflow.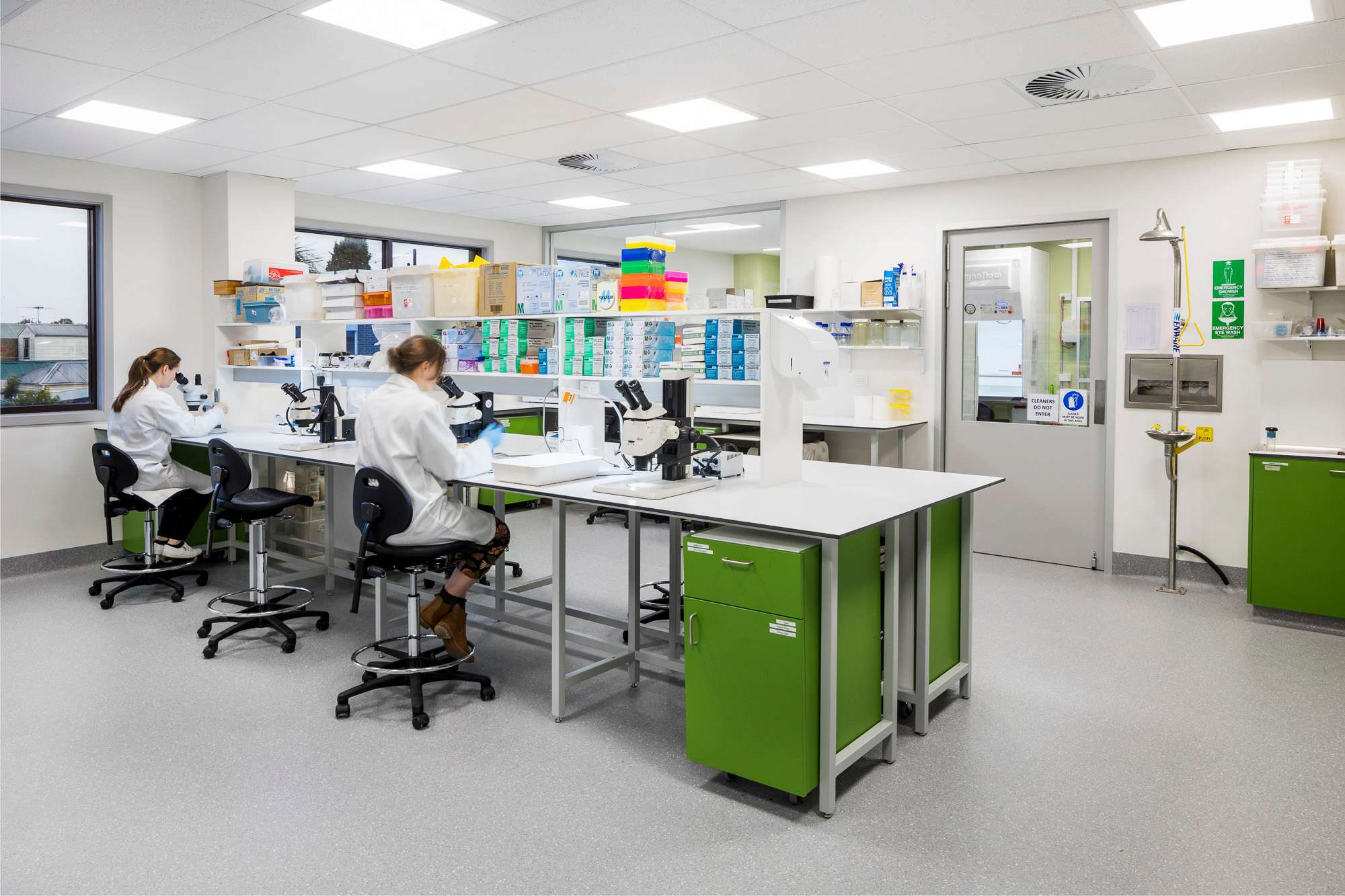 5) Safe laboratories with clear lab bench space and ease of access to Lab Services
This is today and always has been a key design element for laboratories. Lab Technicians and Scientists need a clean safe space to operate.

To achieve this, anybody designing a laboratory should understand the Australian Standard for Laboratory Design and Construction (AS2982-2010), which covers off on safe egress and requirements around the location of lab services in a laboratory.

Additionally, at the lab table, a lot of design is going into the location of reticulated lab gases, electrical and data points as well as water. Ensuring they are accessible but not crowding the workspace. This is often achieved by running services within cavities of reagent racking or otherwise via some form of service spine coming up from the floor or down from the ceiling.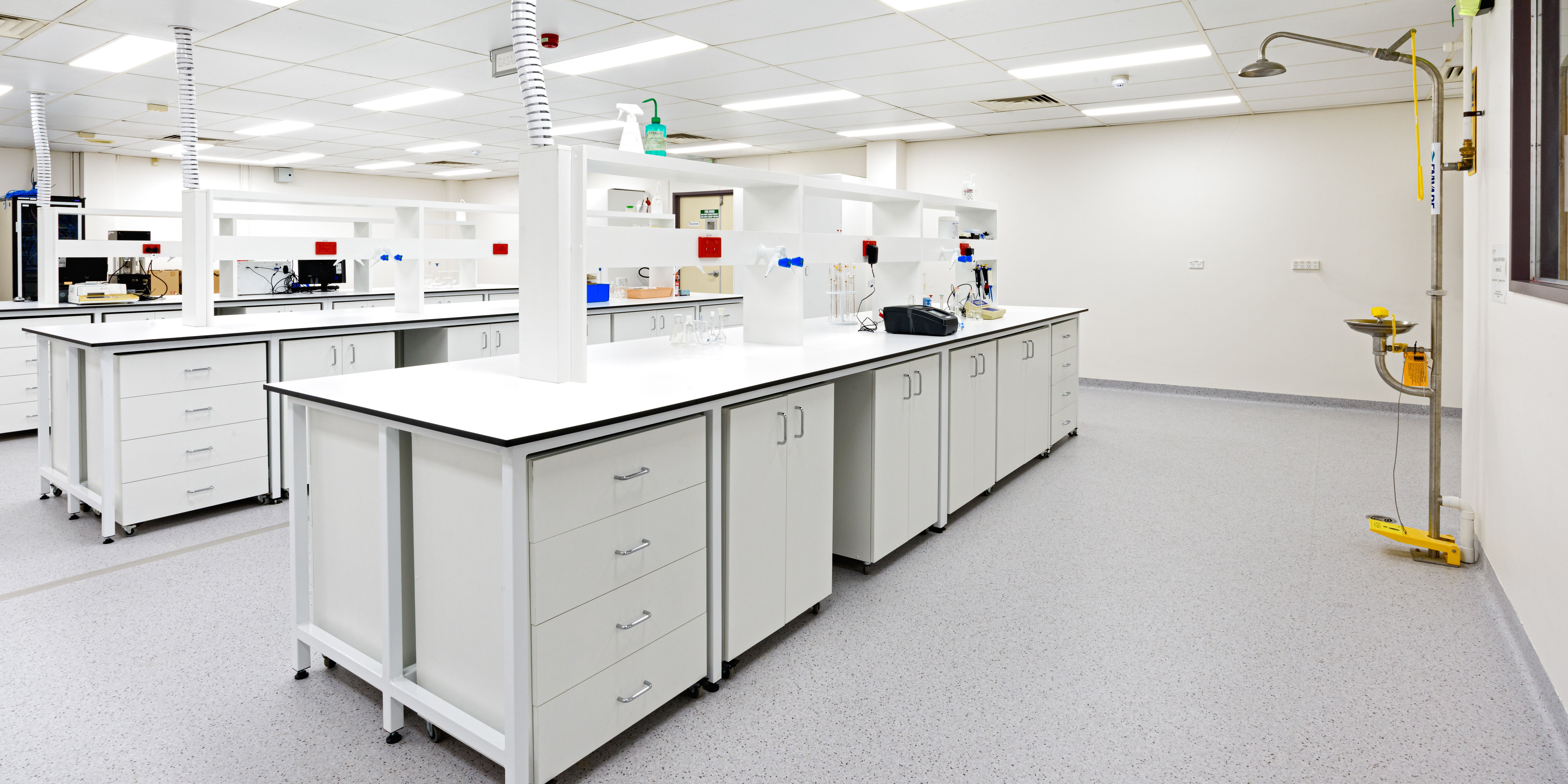 Conclusion
Laboratory design has changed over the years and will continue to evolve according to changing needs.
When designing a new laboratory space for your business, it is crucial that you consider these trends to ensure your lab is a safe workplace, future-proof, flexible, and adapted to your scientists' needs. This way, you'll not only save time, energy, and resources in the constant redesign, but you'll also provide your team with an efficient and inspiring workspace to thrive in.

Interested to know how our Labline team can help? Visit our laboratory construction dedicated website page or click here to book a chat with one of our experienced strategists.
About Aaron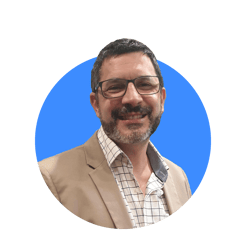 Aaron's family has been designing and fitting out laboratories for over 35 years. Needless to say, he has a comprehensive knowledge of the design and delivery of laboratory projects. Aaron always enjoys engaging with our clients to understand their requirements and challenges, and he prides himself on finding solutions that work well for all stakeholders.


Interested to know how our Labline team can help? Visit our laboratory design dedicated website page or click here to book a chat with one of our experienced strategists.