How remote work is reiterating the value of physical workplaces
As many workers will agree, it feels great when your employer agrees to let you work remotely. Whether it's one day a week at home or you're following your partner overseas, the flexibility of remote working is a terrific perk.
While remote work arrangements are becoming more common, the primary workplace is becoming increasingly valuable as a central hub of productivity driving the business forward. Empowering your teams to have the ability to work remotely can benefit your entire operation.
Ensure productivity for the whole work day
Working from home or working in the office, it's rare for any worker to sit at the same desk and work for eight hours straight. Work days are filled with meetings, catch-ups, team-building exercises – we need 'for-purpose' spaces to work on different tasks and at different times. A change of scenery, moving away from the desk, can also be a powerful way to refocus and get back to peak productivity.
Workplaces now are designed to empower people to work at their desk, complete tasks as a team in a small collaboration space, enjoy lunch away from your desk, as well as designated spaces for meetings large and small. You may also need somewhere to greet clients and visitors. Remote work reiterates the need for the workplace as a space where work happens and productivity is assured.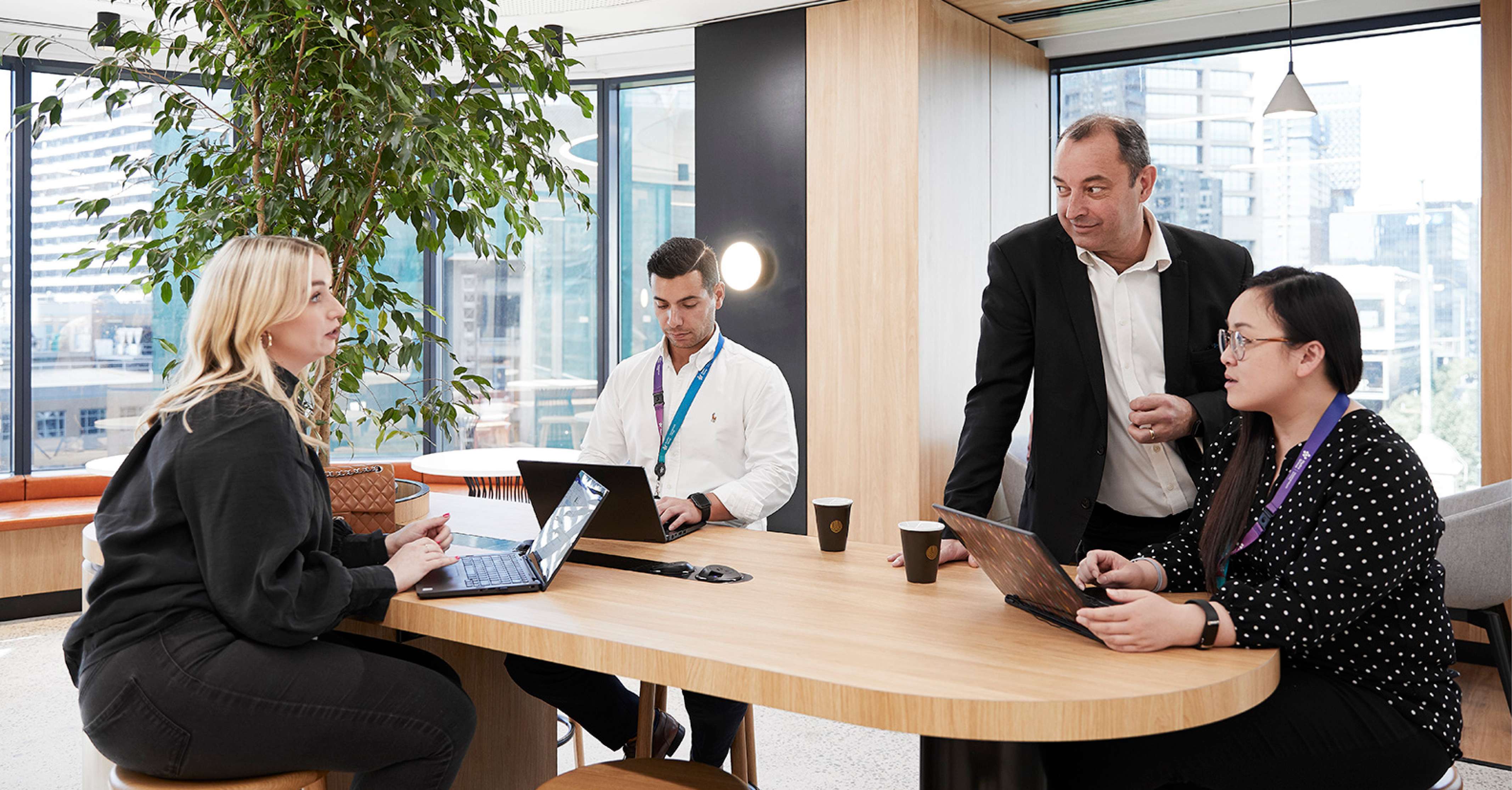 Technology empowers collaboration
Platforms like Microsoft Teams and Zoom empower workers to collaborate on work in real-time. No more back-and-forth sending docs marked "Final Final", work happens digitally and quickly. A single worker only needs a laptop. Workplaces still support these technological norms, however they give workers the space to do it together. Whether that's meeting rooms with in-built technology to support booking, video calls, or just a whiteboard, workplaces are designed to help people get their ideas out of their heads and onto the (often digital) page.
Technology is empowering but there's nothing faster than face-to-face, real-time decision-making. Face-to-face work brings empathy and immediacy that empowers action. Both workplaces and remote workers need to be supported by strategies to support these collaboration tools to reduce avoidable bottlenecks. Having technology in the right places even helps your workers move around the office as they're doing their work.
The benefits of deploying technology as a solution, allows businesses to integrate processes quickly and provide an efficient solution that will handle the workspace and office environment throughout the pandemic period and beyond. In fact, new ways of working are here to stay and when employees do migrate back to the office, it will be to collaborate and get together with customers and teams. Most people and businesses have widely recognised that their day to day can happen from the home office or a third space – at least for part of the week.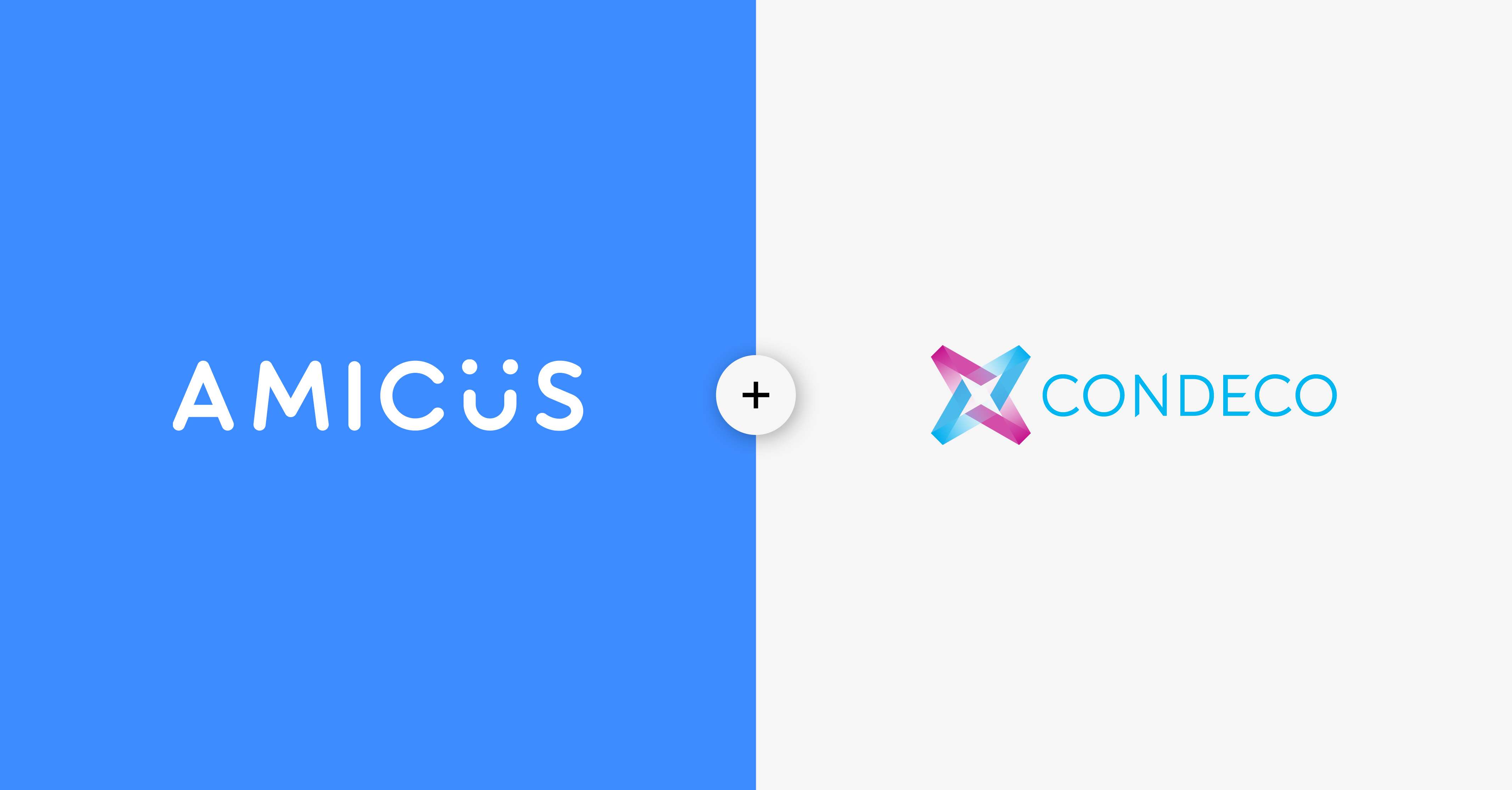 We have recently teamed up with Condeco, a market leader in workspace management solutions, to uniquely address the challenges for our clients, adopt new ways of working and enable a safe return to work. As businesses plan a return to the office, they need to address the following new challenges presented by Covid-19 in order to meet new guidelines and policies whilst keeping employees safe and delivering business continuity. Learn more!
Champion a culture of transparency
Remote working capabilities support your workers to be productive anywhere, which could mean anywhere within your physical workplace. From meeting rooms to lunch and social spaces, to desks and even the cafe downstairs – placing trust in your employees to do their work wherever they are will empower them to get the work done when and where they are at their most productive.
Clear standards, policies and procedures need to be set to ensure everyone knows that's asked of them. No matter where your remote workers are, sharing the short and long-term business goals while encouraging them to share their challenges and frustrations as well as their successes, will ensure your workplace culture and your remote culture continue to work seamlessly together. A project management and billable hours tracking tool will help keep everyone on the same page.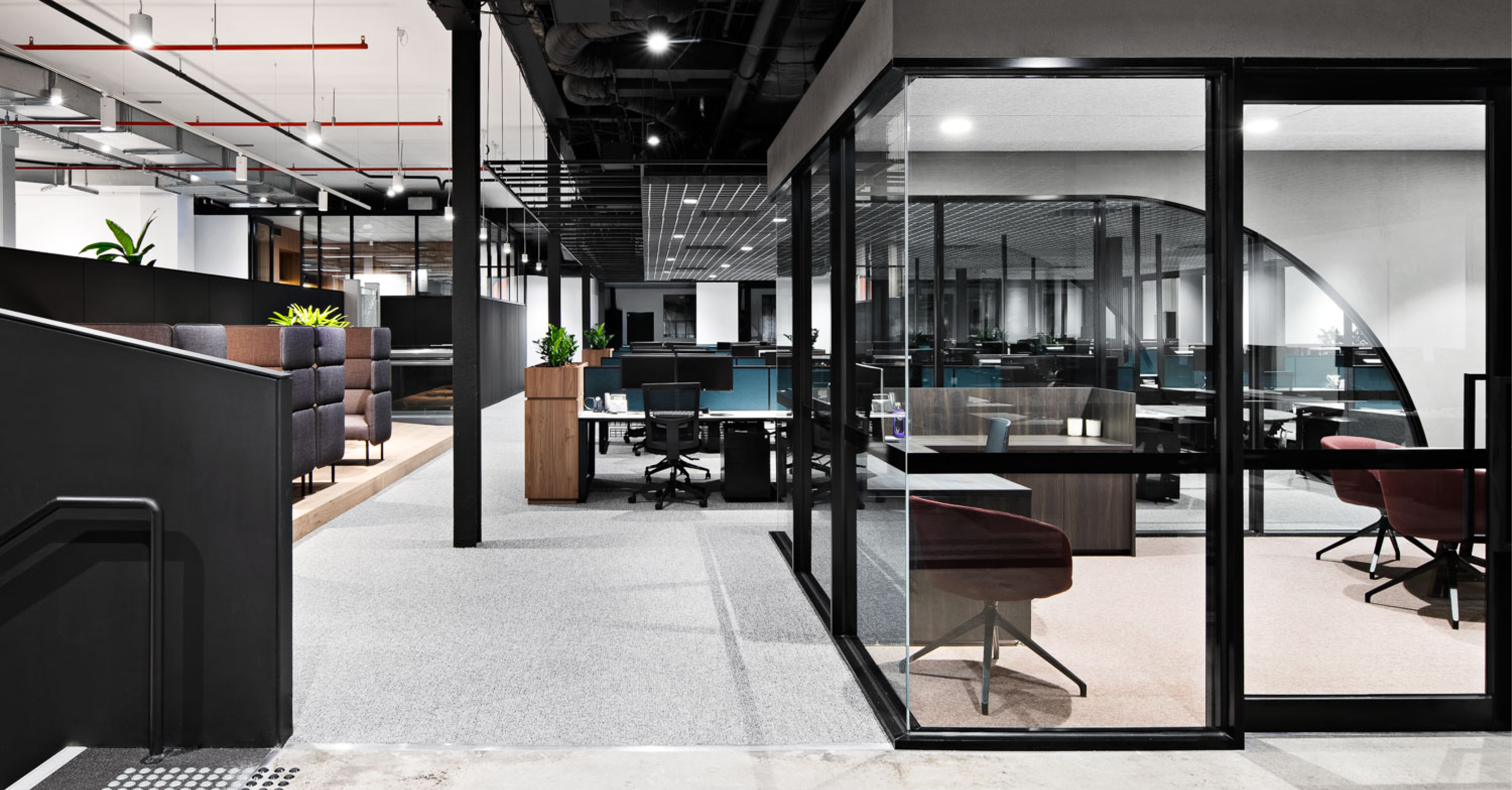 Reimagining the physical workplace
Offices, workshops and meeting rooms aren't going away any time soon, but it's valuable to take opportunities to reimagine the physical workplace. Is it working to support productivity, company culture and business goals? Is there new technology that will make work easier and better? Are your workers happy with their tools? Reimagining your workplace is a great way to ensure it's a place workers love coming to every day.