Is the working from home experience part of your workplace strategy?
Increasingly, organisations big and small, are announcing the ongoing commitment to supporting employees to work from home over the longer term. This is mostly great news for employees who have long valued flexibility and its personal benefits. However, there is an emerging missing link in this debate. How do we take into account the working from home experience and consider how well it matches that of the office?
We know people on the most part love working from home, at least for some part of the week. A range of surveys have consistently shown us that there is both a strong perceived productivity gain from the absence of a commute, along with the increased personal autonomy and absence of distractions that comes with being away from a busy, open office. Nine months into this home working experiment, the findings are doggedly persistent; remote working works.
Like many things though, the devil is found in the detail.
We know working from home doesn't work for some people – those who can't escape distractions at home, whether it be children, parents, flatmates or pets; for some personality types who thrive on the energy of others; those who may need the structure of a workplace to create a routine and discipline; and then there are those who are more vulnerable at home – whether it be because the home is not a safe place or because too much alone time is just not healthy.
Recent Leesman research has also highlighted that it is not always just about people, but rather the environment which they work in. Their research has found that a dedicated place to work, and even more so a dedicated work room, results in improved performance across productivity, wellbeing and collaboration measures.
We also know that some work activities are just better face to face and are not easily replicated in a virtual environment. While individual work, collaboration within teams and phone conversations are perfectly suited to home working, other activities such as learning from others, collaborating on creative work and connecting with clients has suffered. And it is these latter activities which, if not done well, could erode culture and ultimately organisational performance over the longer term.
Getting it right...
Getting the working from home experience right needs to be part of your overall workplace strategy and properly funded, even if financial support for home working has never previously been considered.
Providing the best possible working from home experience has several elements. Here are a few basics to consider.
Individual Technology
Chances are you already have a functional technology solution in place for people working from home – whether it is VPN, MS Teams, Google or another platform, the speed and effectiveness of the world's ability to move to a virtual workplace overnight has been surprisingly positive. The challenge ahead is to ensure you have platforms which are not stop gaps but truly enable the best possible digital experience, and that means seamless videoconferencing, easy messaging and embracing the full functionality of collaboration software.
Home office set up
The physical environment matters – it matters in the office and it matters at home. Whether organisations take an 'out of sight, out of mind' approach or lean into taking full responsibility for the safety and effectiveness of the home working environments of employees impacts not only WHS compliance, but also how well people can do their work. Taking steps to create and monitor safe home working environments, replicating office equipment and verifying that a suitable space exists in the home are the first steps. A true equality should exist in the office and home, and while this will come with a price tag, it is a worthwhile return on investment.
Finding the right balance
Dropbox's recently announced 'Virtual first' strategy to transform their offices to collaboration studios – spaces where people come to work together and where solo work is no longer supported, is a bold move. It leads the way to create clear intentionality about the future office. Whether or not this is the right move for other organisations is to be seen, but what is essential is that all organisations take the time to consider which activities should happen at home, which activities should happen with teams together and which are the right environments that support the best possible outcomes. This could mean some minor changes to office settings, a smaller real estate footprint or even a radical new property strategy.
The collaboration experience
Many of you will know the excruciating pre-COVID experience of running meetings where some people joined remotely while others were in the room. Many of these meetings were tricky at best or deeply ineffective at their worst. There is no doubt that these hybrid meetings will be increasingly common, so getting them right will be critical to supporting flexibility.
Where people can't contribute equally unless they are in the room, either they will disengage or simply return to the office for all meetings. Getting these meetings right goes beyond individual technology, rather it may mean re-designing meeting room layout, providing new technology, and re-thinking how meetings are run, and the sorts of etiquettes that will drive engagement.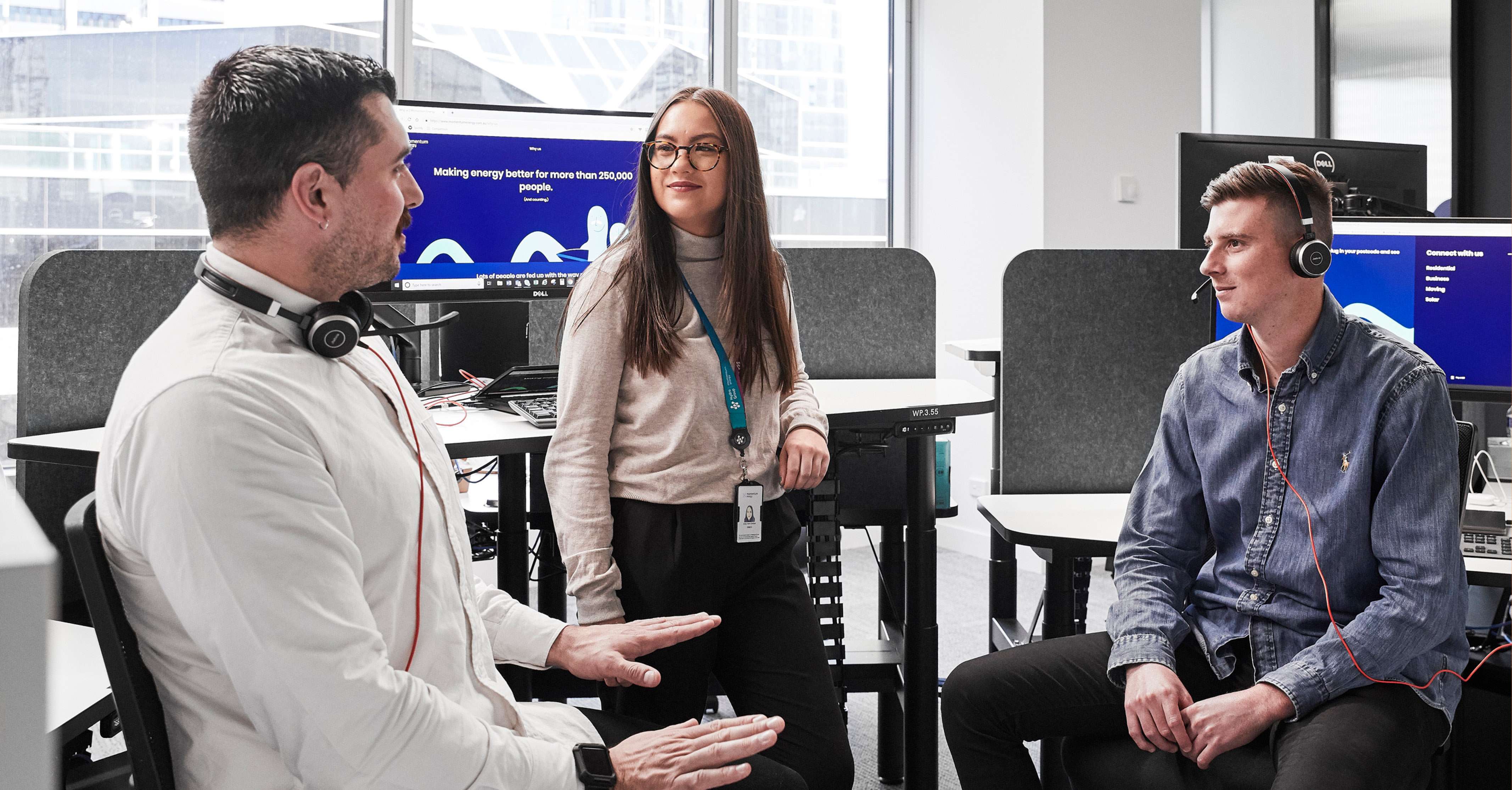 One final consideration is that it may not be fair for employers to assume, even with support, every staff member can work from home. So, the option to work five days in the office will remain a need, at least for some.
The ultimate goal of evaluating the home working experience is to ensure your culture thrives regardless of where people are working, and that a two-tiered experience does not emerge and either erode the great benefits of flexibility for individuals or the effectiveness of how people work together.
Like to learn more?
If you would like to learn more about how we can assist you with your next project, get in touch today!.