Case Study: Planet Innovation
With a team of over 250 experts and rising – in the research, design, engineering, manufacture, funding and marketing of new products and businesses across healthcare industries – Planet Innovation needed a brand-new space to provide flexibility for their impending growth.
Despite level 4 restrictions in Melbourne, Planet Innovation, a leading health-tech innovation and commercialisation company, engaged Amicus in collaboration with Designers Hot Black and Service Engineers Aston on the Stage 1 works of their new facility in Box Hill, Victoria. The brief was to design a range of different laboratories including clean rooms, project laboratories and an electrical workshop.
Due to our proven and extensive experience in understanding compliant PC2 facilities, we were well positioned to deliver this exciting project, achieving the desired look and feel and technical requirements.
This complex project comprises of an electrical workshop with EMC Chamber, with copper lined vinyl to earth the room, along with PC2 laboratories and three clean rooms. Additionally, a large 'project build space' which operates as a multi-functional scientific manufacturing plant and 'creative showcase space'.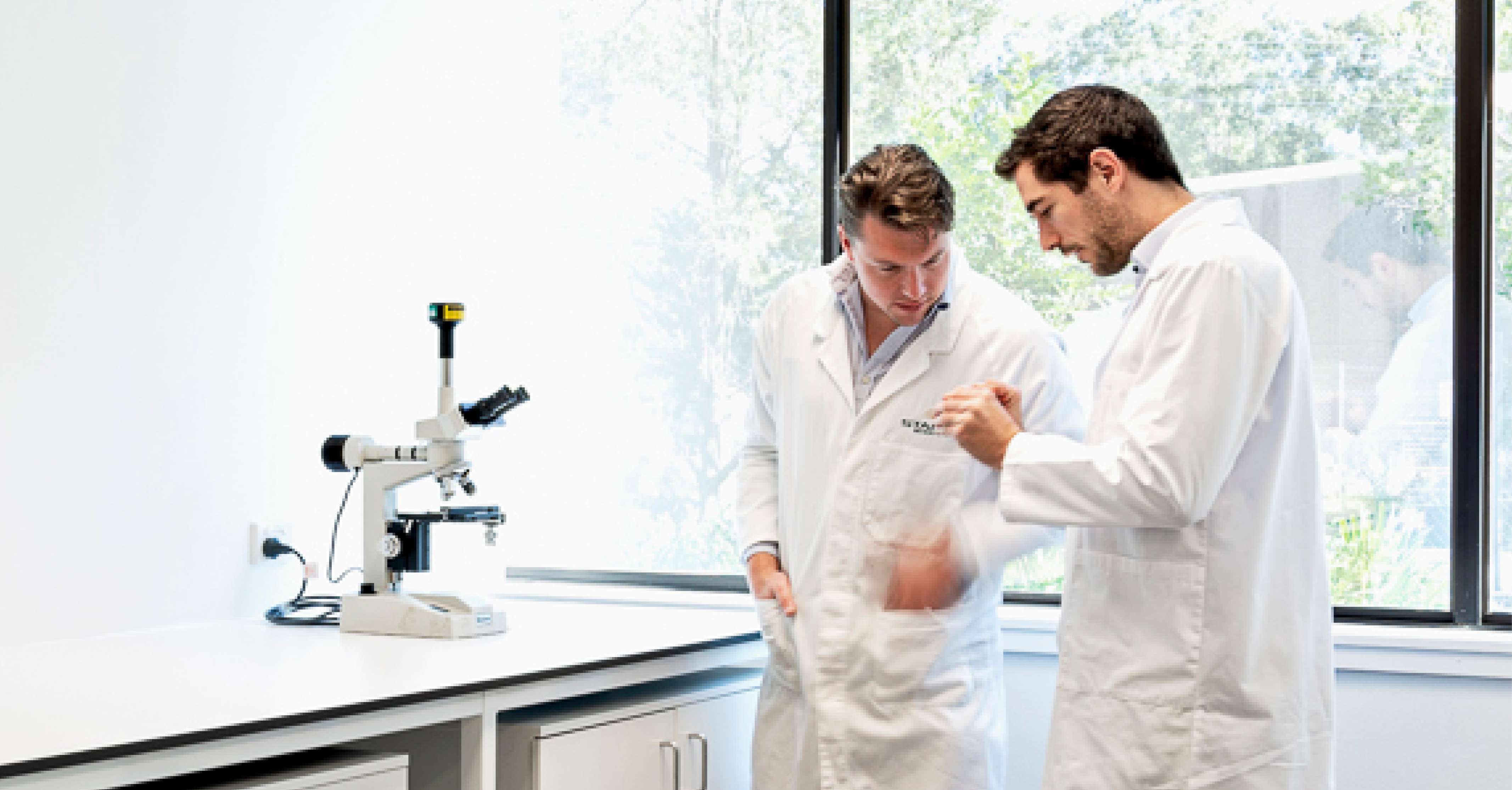 With a focus on flexibility, the concept is modular by design, providing an abundance of workspaces and moveable joinery pieces, also repurposing some existing furniture.
Amicus has developed and provided a solution to get electrical and data to their laboratory benches and reagent racks whilst maintaining a flexible and modular laboratory bench layout allowing for the reorganisation of different lab spaces based on the projects that are facilitated.
One of the key challenges in taking on building projects during the COVID-19 lockdown was workshopping ideas that could de-risk programmes ensuring the project is completed to the agreed budget and schedule, enabling the team to move into their new premises by their preferred date and therefore not having to extend their current lease. In conjunction with Planet Innovation, Amicus has been able to review the original PC2 lab design and propose several value engineering alternatives to aid in cost savings, reduce the complexity of the project and improve flexibility for future growth.
Due to our knowledge and nationwide capability, we have successfully managed this project remotely with our Project Manager Jon Rogow based in Sydney – unable to travel due to COVID-19 restrictions. A credit also to our experienced local delivery team in Melbourne.
We are thrilled to be collaborating with Planet Innovation during this exciting chapter. This project is on track for completion and handover mid-December. Watch this space!