The school laboratory is the first exposure for most young people to many scientific disciplines. Encouraging curiosity, critical thinking, observation and experimentation, it's necessary that laboratory environments are designed and built to facilitate learning. With considerations needed in workspaces, storage and engineering, it's understandable that most staff are unsure about the requirements for school science facilities. We've outlined our top considerations when designing a school lab below.
1) Design with purpose
Understanding how each bench, storage area or station may be used is key to a successful school lab design. Large cupboards with high storage may provide shelf room and utilise space, however items then become out of reach to students.
Budget constraints may mean that the existing engineering services must be reused, preventing mobile benches. With foresight, consultation and some clever lab design work, these challenges can be significantly reduced, offering the best solution within budget.
2) Flexible

learning

environments
As the world shifts to more flexible ways of working, the same is happening across schools. As a school grows, efficient use of space becomes a necessity. Modern school laboratories have a science focus but also need to function as a teaching environment and more. Reconfigurable furniture is a great solution to create a classroom which can adapt to the teaching – whether it's a daily, weekly or even monthly change.
Contemporary school laboratory design creates an encouraging environment for collaboration. Instead of the traditional teacher-facing classroom design, the floorplan is designed so the teacher can easily move around the students to support their learning.

3) Functional

storage solutions
With potentially hundreds of students using the laboratory each day, functionality and logical storage solutions are vital. Some of the physical solutions might include custom built furniture like benchtops and safety cabinets. Students may need workbenches where they can neatly and safely stow their laptops away when not in use. Each school has their own requirements for storage and an instrumental part of the lab design process is working with staff to understand their workflow and needs.
4) Tech-enabled laboratories
For the upcoming generation of young Australian scientists, having the right tools is essential for innovation. While schools may think about the usual equipment like pipettes, beakers, PPE and essential design features like fume cupboards, the biggest change in classrooms is the use of technology. In larger learning environments, microphones, speakers, cameras and monitors are used to broadcast the teacher – creating fair and accessible lessons.
Whether building a new laboratory or refurbishing an existing facility it's understandable that construction can be a daunting task. With over 30 years of experience across schools and universities through innovative laboratories, Amicus Labline works closely with our clients across Australia to understand their projects in detail.
Want to talk to a lab design expert?
If you would like to chat to one of our team about an upcoming project, contact us here.
Recent School Science Lab Projects
Ravenswood School - Sydney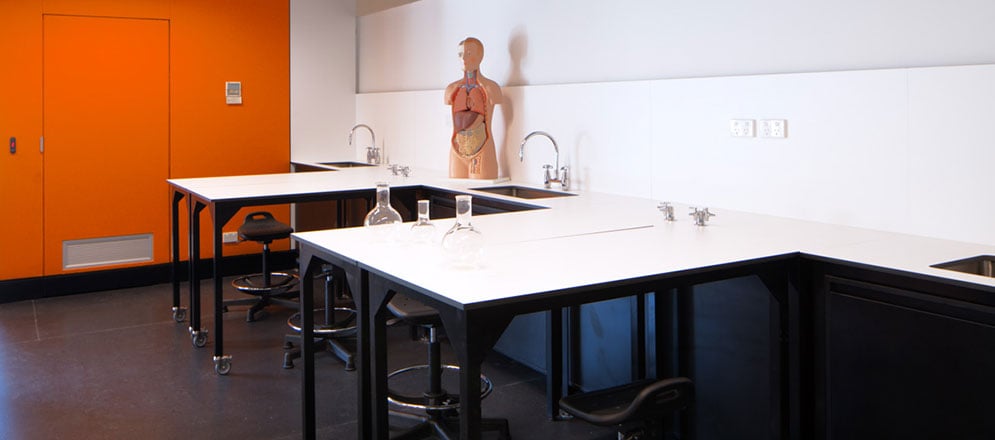 International Grammar School - Sydney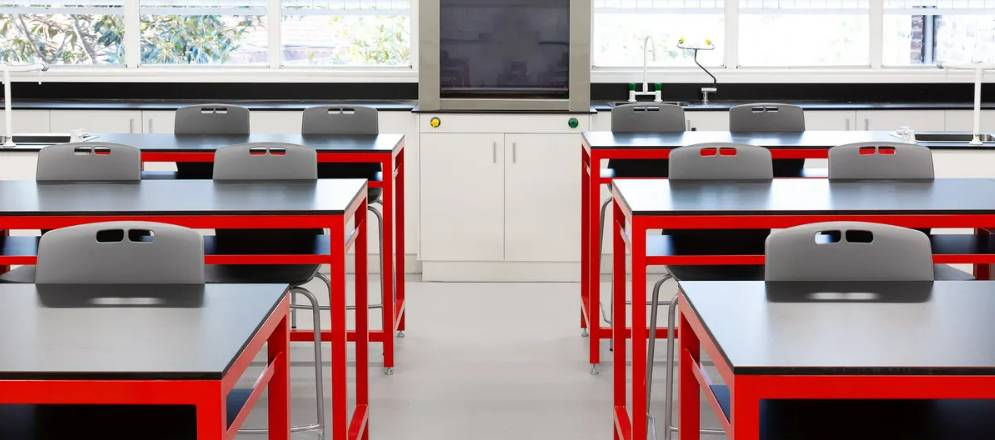 St Catherine's - Waverley