2019 in Review
2019 was a special year for us. Here we take a look back at the past 365 days' worth of challenges, successes, and defining moments. From being placed #4 in the 2019 Best Places to Work Study, to exciting projects and fundraising events!
Let us share a few of our highlights!
We've introduced Touchline – a new brand for our already established and groundbreaking methodology designed around human experience and cultural change. We are also preparing the first Touchline book for publication. Let us know if you'd like an early read!
We've launched Future Human Co. – a place to showcase the world's leading products, technologies and programs that support wellbeing in all spaces.
We've established and developed a new key solution: Technology.
Here's a snapshot of Amicus 2019 – on camera! We're looking forward to what 2020 has in store for us…
---
NTT Melbourne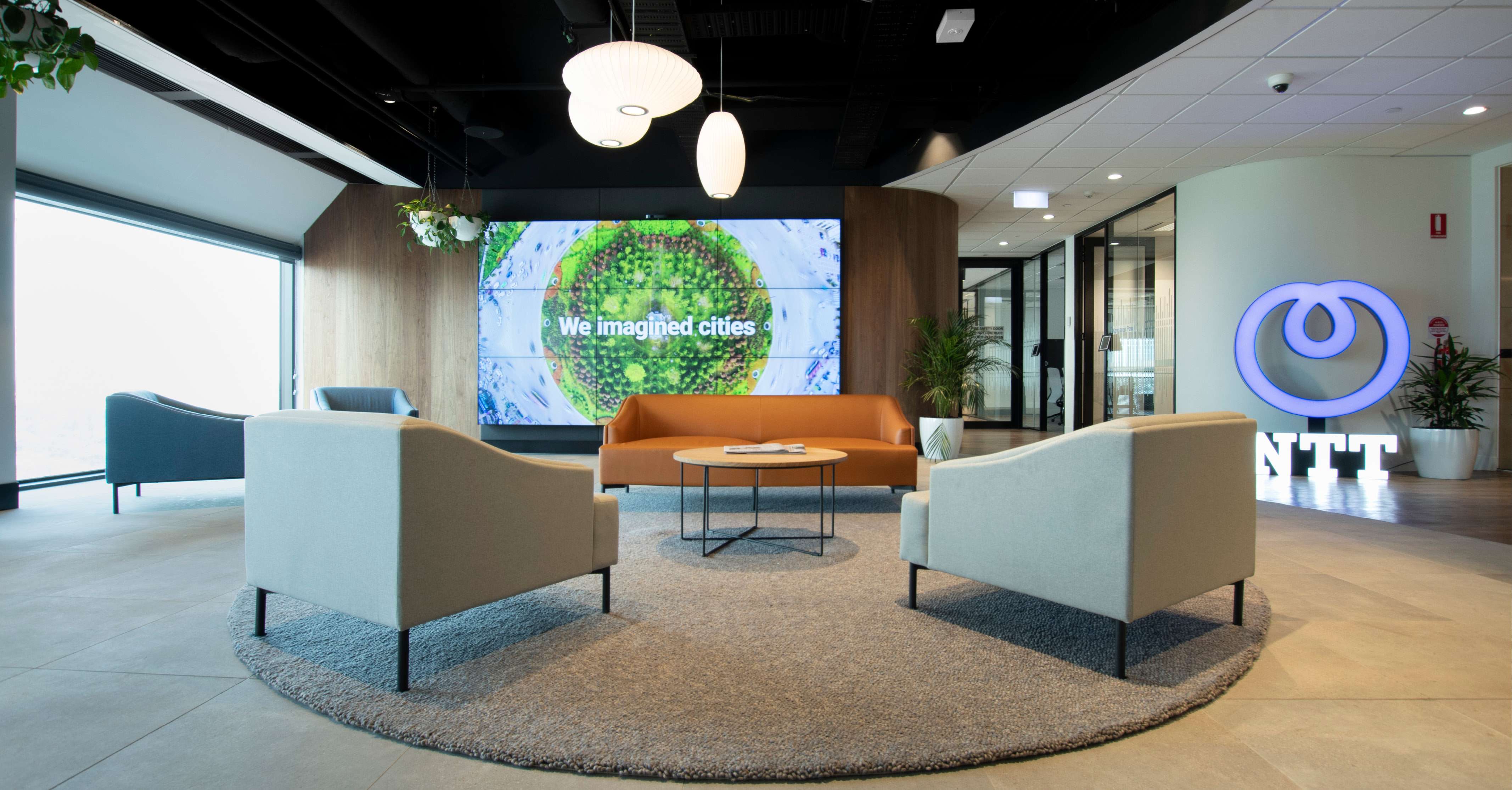 Following the successful delivery of their Darling Park – Sydney (1), Darling Park – Sydney (2) and Elizabeth St – Melbourne projects, NTT decided to engage us again for their brand new 4 level workspace in Melbourne, in the newly renovated 35 Collins St.
The ambition was to bring different teams from subsidiary companies, Dimension Data, NTT Communications, Viiew and Oakton under one roof, achieving a fresh fitout which provides a variety of work settings for focuswork, meetings, collaboration and relaxation.
Read more on this project here
---
JustCo Sydney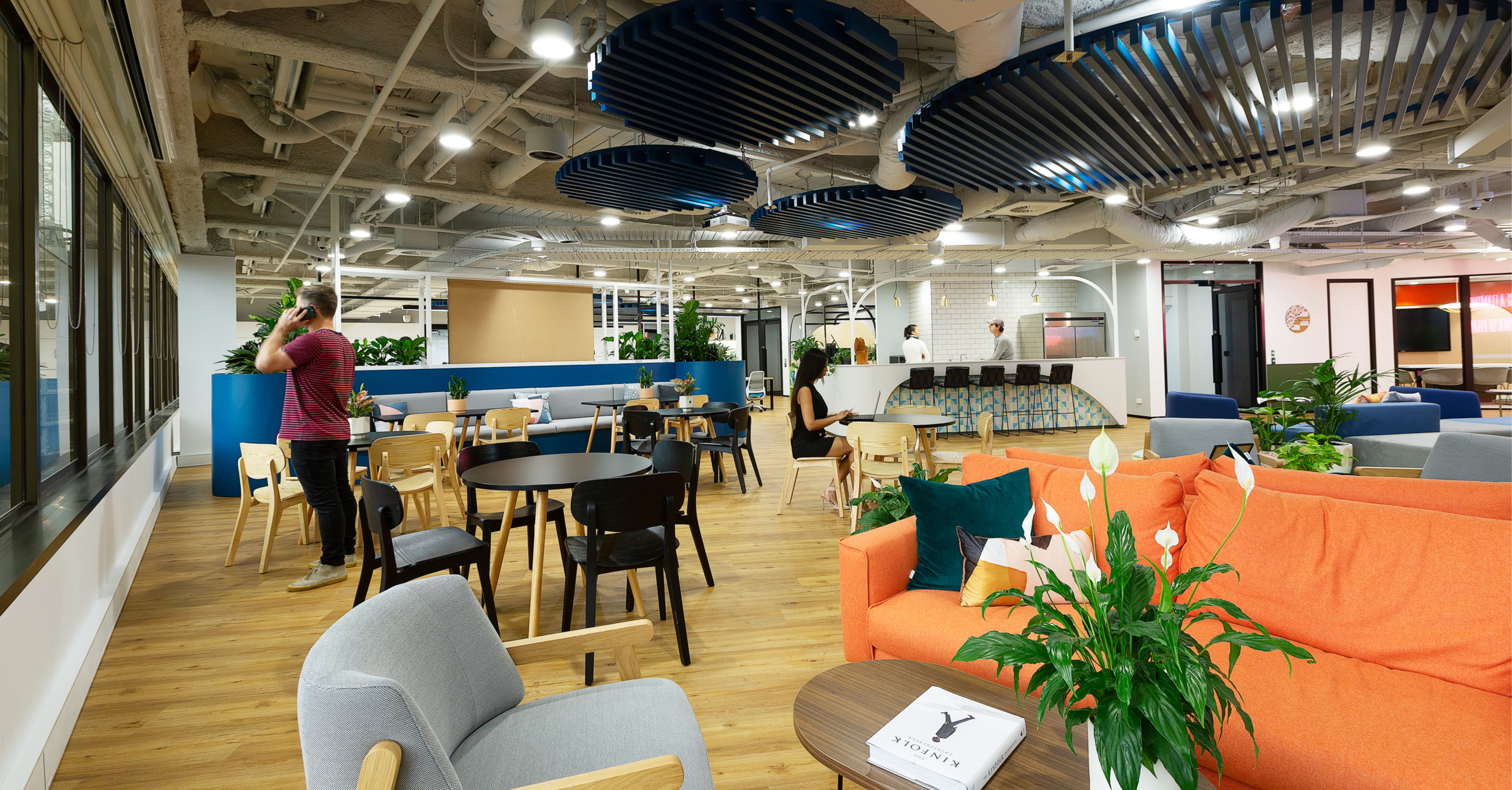 After a strict three-month timeframe to make the new JustCo Margaret St an operational space, tenants were welcomed to a world-class premise to grow their business as per their expectations of the JustCo brand.
Our understanding of the coworking industry and expertise in construction and project management allowed us to successfully deliver this project, on time and on budget - whilst at the same time executing the construction of their Melbourne space at 15 William Street.
Read more on this project here
---
WWF Brisbane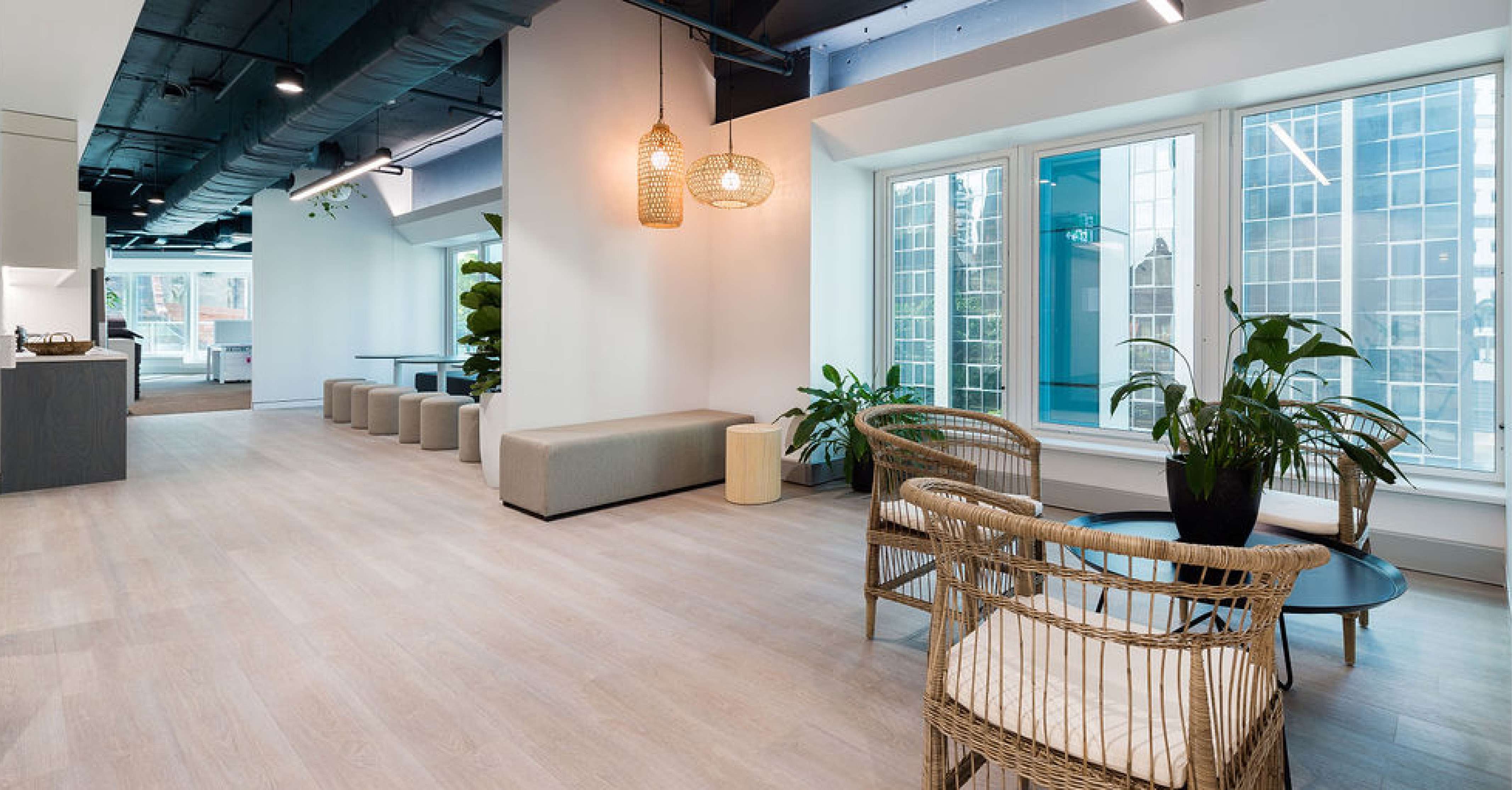 We are thrilled to have designed and built global environmental organisation WWF's new workspace in Brisbane in partnership with Mirvac.
Our design team worked collaboratively with WWF to develop a sophisticated 'ocean to forest' look and feel which was enhanced by biophilic design elements and an open plan style working environment. It was important to use recycled products and sustainable items throughout the fitout to align with WWF's vision and values.
This project was delivered on time and to budget with an ecstatic client at handover.
Read more on this project here
---
Hydro Tasmania Melbourne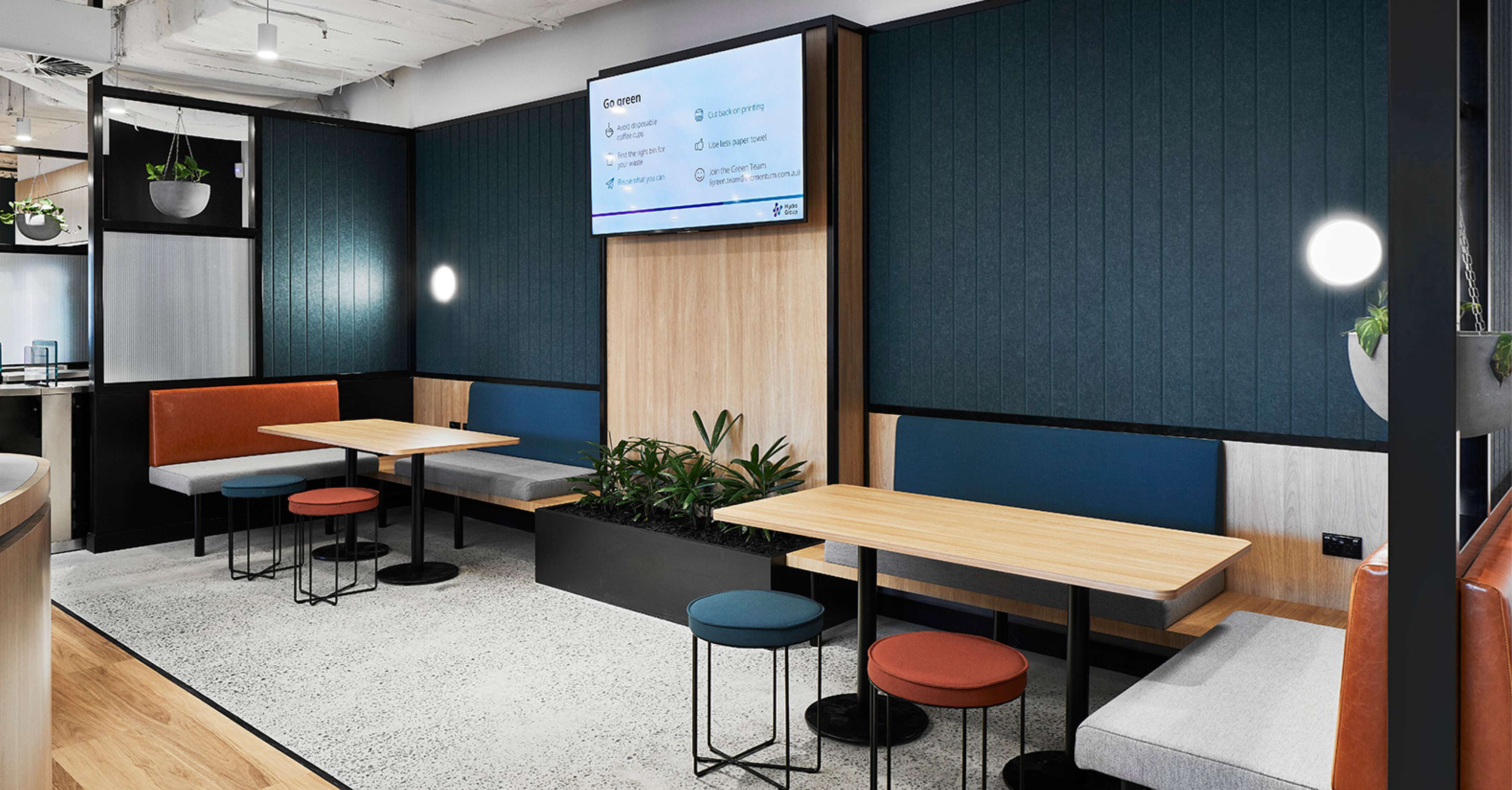 We have recently completed the new fitout for Australia's leading energy corporation Hydro Tasmania and subsidiary company, Momentum Energy. The project involved the union of multiple offices into a brand new 5-Star agile workspace. We successfully handed over the 3,500 sqm space delivering on the brief within an 8 week programme and working towards a 5-Star Green Star Accreditation.
A big challenge has been working towards 5-Star Green Star compliance in an older building. As a result, all products and finishes were carefully selected and vetted for Hydro Tasmania's green credentials. We have been able to translate Hydro Tasmania's commitment to renewable energy and sustainability into this new and innovative fitout.
Stay tuned! Case Study coming soon!