The 'Moments' Technique for Making Culture Actionable
The first few words of a conversation about culture come pretty easy:
"We need to break down silos."
"We need a more collaborative culture."
We come across these exact phrases surprisingly often. Unfortunately, they're like a large road sign that leads you down a cul-de-sac: there's just nowhere further to go.
Don't get us wrong - you'll get a lot of nods in the room. But then what? By starting vague there's no follow up. There is an alternative first move, that will leave your team with an actionable challenge.
We call this technique 'Moments'. The technique taps into a capacity we all have that is often dropped in favour of abstraction and analysis in corporate life. It's the capacity to tell stories.
There is a reason we love a good story. Prior to the systemisation of knowledge into scientific axioms, modern day algorithms and process discipline, story-telling was the primary vehicle for the transferal of human knowledge.
In the Touchline method for rapid cultural change, a 'Moment' is a micro-story that illustrates cultural success in practice. The moment answers the classic question "What does success look like?" and speaks to the adage "I'll know it when I see it."
Here are a few tips for a highly 'usable' moment:
a moment that might come rarely but be a turning point: e.g. a staff member choosing to stay.

a moment you want to see every day, all the time: e.g. team members bumping into people from other teams, and exchanging a quick, friendly interaction

a moment that is different to what is currently typical: e.g. a staff member resolves a conflict by picking up the phone rather than emailing

an anti-moment - a moment that you wish to see stop or happen less frequently: e.g. it's 7pm, and a manager is working late, and some of her team feel they can't go home because working late is considered a performance litmus test.
Our Touchline solutions kit that we're sharing in April has what we call 'search prompts' to make the identification of moments come quickly for teams.
A quick cultural 'moments check in' at leadership meetings can, over time, build an ongoing awareness of and even literacy in what culture really is as it lived out in an organisation.
As we'll see in this blog series, once you've established a few moments, it becomes far easier for teams to identify actionable strategies for cultural change.
Culture, it turns out, is just an aggregate of smaller pieces.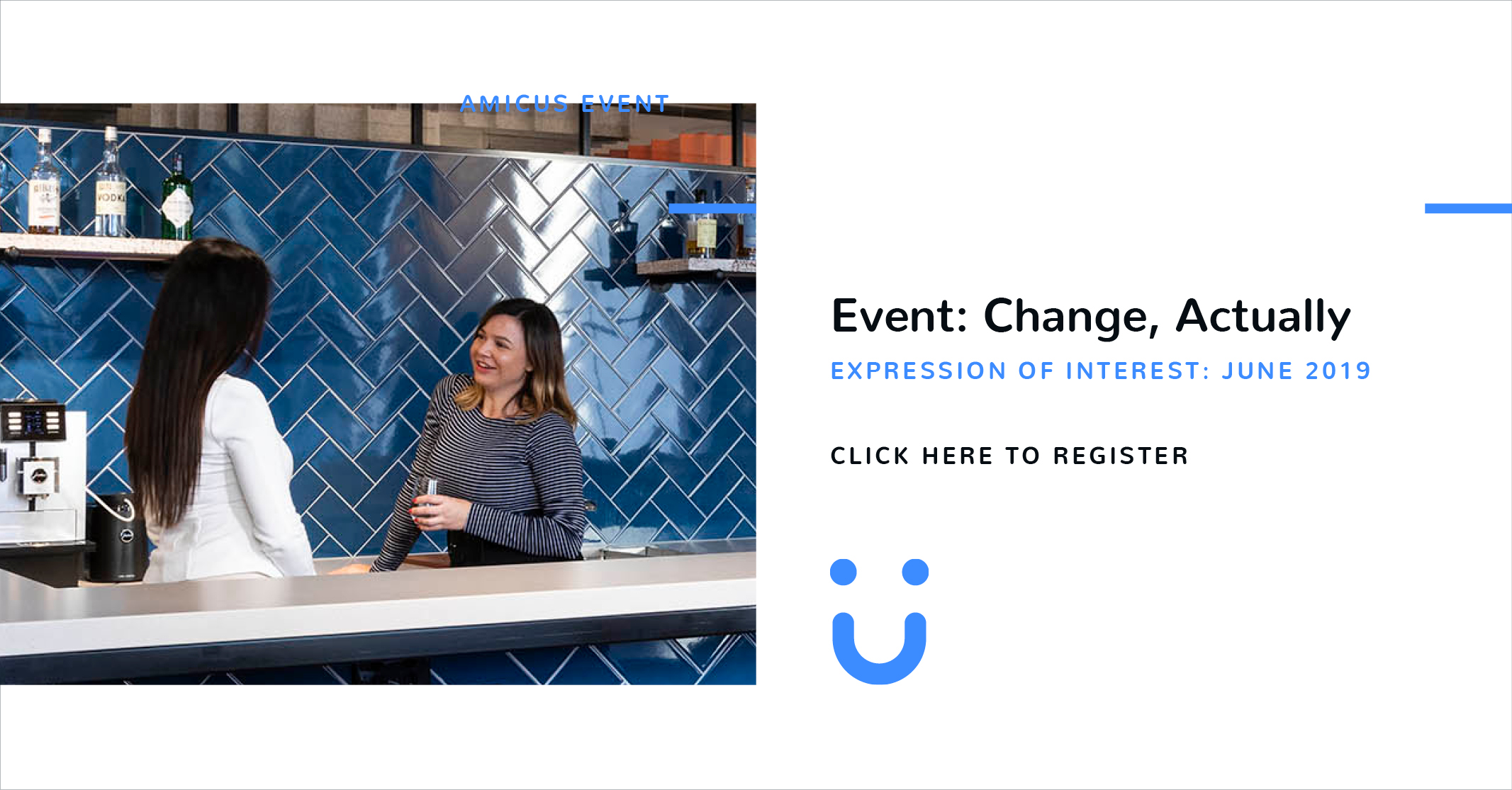 This post is part of Amicus Strategy's 2019 series exploring how changes in the environment can be used to shape organisational culture. Click here to express interest in our Touchline toolkit and our event in June.