Joint Ventures for Building Amenities
In an era defined by rapid shifts in work dynamics and the ever-evolving nature of the modern workplace, the significance of tailored building amenities has emerged as a crucial element in redefining the landscape of commercial real estate. As businesses and organisations seek to foster a culture of innovation, collaboration, and productivity, the integration of custom-built facilities within office spaces has become a pivotal strategy for inspiring employee engagement and optimising property value.
Building owners have been experiencing the value of pre-fitting spec suites in their assets to attract tenants and lease their space quickly. But to take this further, providing facilities like dynamic gyms and inviting cafes to multifunctional collaborative spaces, the potential of joint ventures in constructing these transformative environments has never been more apparent. This article delves into the transformative power of joint ventures for building amenities, unraveling the intricate ways in which tailored environments not only enrich the workplace experience but also shape the future of work as we know it
Benefits of Collaborating with Other Businesses for Joint Venture Opportunities
A good workplace culture is about more than nominating a minimum number of days at the office. It's about building a high-quality space where people can thrive.
Whether you're directly involved with leases and property management or building value for a future sale, facilities like cafes, restaurants and gyms can enhance the value of any commercial building. When you align working zones and technologies with organisational purpose and culture, you can experience the following benefits.
Incentivise On-Site Work
Since COVID-19, there has been a significant shift away from on-site work. Remote working arrangements have become normalised across society, with many workers operating from home full-time or coming to work just two or three days a week. Now more than ever, people need incentives to return to the office. Building custom facilities like gyms and cafes is a great way to promote on-site work. This offers advantages across the board, improving staff satisfaction, boosting engagement for business owners, and improving corporate appeal for lease managers and building owners.
Attract Suitable Tenants
Whether you're a lease manager, an active landlord, or a building owner, adding custom facilities is a great way to attract suitable tenants. Modern workplaces need to stand out and offer something unique to attract the right kind of tenants. The commercial real estate market is crowded and competitive, with buildings competing amongst themselves and also with remote working opportunities. Modern spaces with fitness facilities, gyms, and restaurants are likely to get filled more quickly and attract better-quality tenants.
Add Value to Real Estate Assets
If you own commercial real estate, it's vital to protect and enhance the value of your assets. Whether it's an inner-city office building, an industrial facility in the suburbs, or a specialised healthcare clinic, building custom spaces is one of the best ways to add value. Commercial real estate is a huge investment, with the strategic construction of tailored spaces helping to increase market appeal. For example, generic gyms and cafes will add value to almost any building, and specialised laboratory and kitchen spaces will appeal directly to specific tenants.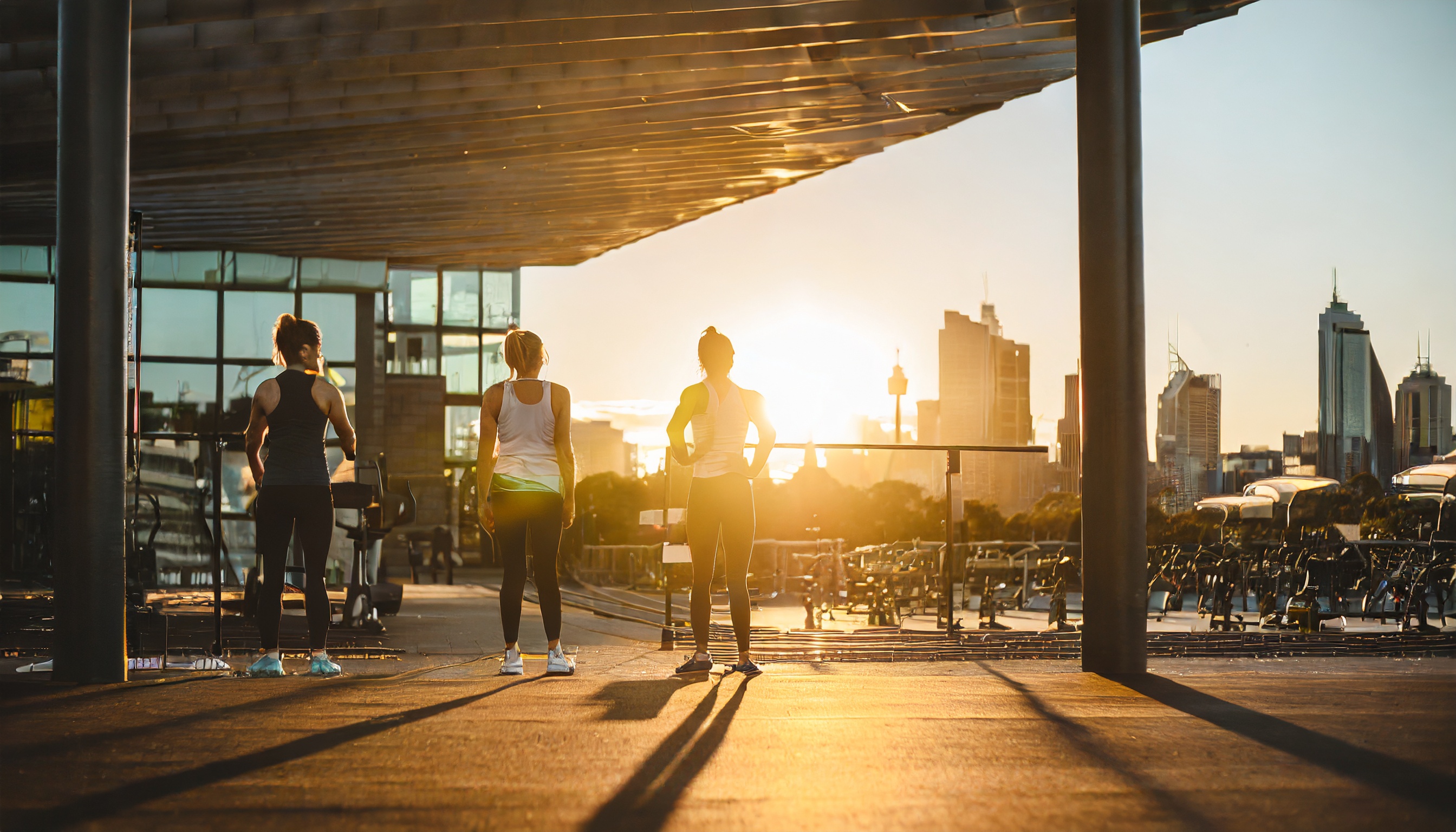 Types of Building Facilities
Custom-building facilities come in all shapes and sizes, from small gyms and cafes to large restaurants, conference rooms, and pools. Whether you're creating a traditional office building, a cutting-edge laboratory, or a bespoke hospitality environment, most facilities fall into one of these two categories:
Gyms and Fitness
Fitness spaces are a huge trend across the commercial world, with dedicated gyms and yoga studios included in many office buildings. Fitness facilities give people another reason to come to work, and they help people to be more focused and productive on-site. Whether it's a quick workout before signing on in the morning, a mindful yoga session during lunch, or a stationary bike session before heading home, fitness facilities add value to any workplace setting.
Cafes and Restaurants
Along with health and fitness, food is the other major driving force behind workplace customisation. Beyond the traditional lunchroom, office buildings and other commercial spaces often feature cafes, bars and restaurants. Much like gyms, these spaces help to incentivise work and add value to building assets. Purchasing good quality coffee throughout the day can boost productivity, and meeting clients on-site over a long meal can enhance networking and boost business reputations.
Finance Options
At Amicus, we offer custom finance solutions for commercial assets. Organisations often overlook asset finance, but it presents numerous opportunities. When you finance new building facilities using your own real estate assets, you're investing capital where it matters the most. While some businesses are reticent to use asset finance due to concerns over costs, we have a number of creative solutions that work on a short and long-term basis. We can help you invest in the latest technology, equipment and even the cost of construction while reducing upfront costs and improving cash flow management.
Investing in the Post-COVID Environment
The emergence of COVID-19 created significant challenges for commercial landlords, especially when it came to building amenities. While shared spaces like lobby cafes and gyms thrived before the pandemic, the sudden shift to remote work led to reduced office occupancy and less demand for these spaces. Landlords have recognised the need for innovative solutions as we return to more normal conditions.
According to Investa, tenants are looking for ultra-convenience with amenities located in-house or clustered in densely grouped areas.
With fewer hospitality tenants willing to take on the risk alone, a new trend has emerged. Landlords are now collaborating with cafe, restaurant, and gym owners in creative joint venture arrangements. Multiple parties are choosing to share potential profits and risks, and brand-new spaces are taking shape. For example, many modern lobbies now feature concierge facilities, co-working areas, and hospitality venues. And behind the scenes, you might find gyms, yoga studios, and other fitness facilities.
With multi-functional spaces built through joint venture arrangements, a new era of collaboration, creativity and connection has begun.
The Amicus Difference
At Amicus, we help to boost productivity, create opportunities, and improve value through building facilities. Our experts work with you to define, design and deliver inspirational spaces. We work across various workspaces and industry sectors, from standard office buildings to hospitality, healthcare, laboratory and education. We deliver a full array of building solutions, helping with strategy and design decisions, furniture and technology integration and all aspects of relocation and construction.
Since 2005, we have helped companies find, design and build their ideal workspace. To learn more, please contact our team.